Want Advice on Relocating to Canada? Check Out Our New Relocation Consulting Service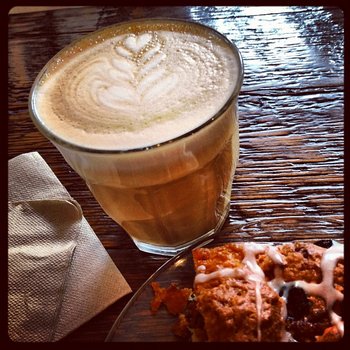 If you're con­sid­er­ing relo­cat­ing to Canada, you may want some advice. And while we have lots of resources avail­able at LivingAbroadinCanada​.com, maybe you want to talk to a real person.
I'm now offer­ing relo­ca­tion con­sult­ing ser­vices, in part­ner­ship with CafeCoach​.ca, a new ser­vice designed for Canadians help­ing Canadians — and poten­tial Canadians.
I'll answer your relo­ca­tion ques­tions in a 90-​​minute one-​​on-​​one ses­sion via Skype, or if you're in Vancouver, we can meet at a local café to dis­cuss your ques­tions in person.
Here's how it works:
Choose from two options for your 90-​​minute relo­ca­tion con­sult­ing session:
Option 1: Relocating to Canada – How to Get Here and How to Get Settled
This ses­sion will cover details about immi­grat­ing to Canada, an overview of places to live, and essen­tial infor­ma­tion for get­ting set­tled, from arrang­ing for med­ical insur­ance and enrolling your kids in school, to speak­ing Canadian English and learn­ing about Canadian cul­ture.
Topics include:
      Canadian Immigration Options
      Canada's Top 10 Places to Live
      Beyond the Big Cities: Where to Live and Why
      Working in Canada
      Health Care in Canada
      Education in Canada
      From Toques to Toonies: Essentials of Canadian Culture
Option 2: How to Relocate to Vancouver
If you know that you'd like to live in Vancouver, or if you already have a Vancouver job lined up, I can help you pre­pare for your relo­ca­tion. This ses­sion will cover:
      Life in Vancouver – The Essentials
      An Overview of Vancouver Neighborhoods
      Buying or Renting a Home in Vancouver
      Vancouver Schools
      Vancouver Weather (The Good and the Wet)
      Health Care in Vancouver
      Things to Do in Vancouver
      Vancouver Resources for Newcomers
A 90-​​minute con­sult­ing ses­sion costs only CAD$149 plus tax. Following your ses­sion, you'll receive a copy of the book, Living Abroad in Canada, in either print or PDF for­mat – free!
And the cof­fee is on me!
Considering a move to Canada? I can help — after all, I wrote the book on mov­ing to Canada, Living Abroad in Canada.
To sign up for your con­sult­ing ses­sion or to request more infor­ma­tion, please con­tact me.
P.S. Want to learn more about CafeCoach​.ca? Travel jour­nal­ist Lucy Izon, the cre­ator of Canada Cool (a great web­site about all things cool and Canadian), set up CafeCoach​.ca as a way for Canadians to help other Canadians. You can sched­ule a one-​​on-​​one coach­ing ses­sion with me or with other experts on a vari­ety of top­ics, either via Skype or in a local café. Learn more at CafeCoach​.ca. And to learn lots of cool things about Canada, fol­low Lucy on Twitter @CanadaCool.
Vancouver cof­fee photo by dan­peer­flix (flickr).