The Best Places to Live in Toronto : Ranking the City's Neighborhoods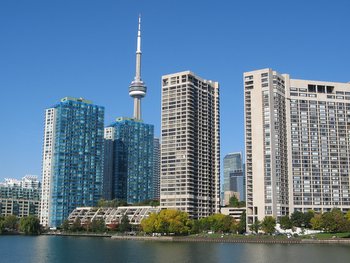 Toron­to Life maga­zine has relea­sed what they call a « most­ly scien­ti­fic » ran­king of the city's 140 neighborhoods.
Wor­king with resear­chers from the Uni­ver­si­ty of Toron­to, they eva­lua­ted fac­tors like hou­sing costs, tran­sit access, crime rates, schools, enter­tain­ment, and com­mu­ni­ty engagement.
You can read the com­plete article and neigh­bo­rhood ran­kings at « The Best Places to Live in the City : A (Most­ly) Scien­ti­fic Ran­king of All 140 Neigh­bou­rhoods in Toron­to. »
To get you star­ted, here are the Top 10 Toron­to neighborhoods :
Rose­dale-Moore Park
Ban­bu­ry-Don Mills
High Park-Swan­sea
Mount Plea­sant West
High Park North
Wex­ford-Mary­vale
Mount Plea­sant East
The Beach
Mimi­co
Casa Loma
If you live in Toron­to, what do you think of these ran­kings ? Please leave a com­ment and share your thoughts.
And for more infor­ma­tion about relo­ca­ting to Toron­to, check out our Toron­to resources page.
Down­town Toron­to pho­to © Caro­lyn B. Heller