Home » Housing, Jobs, & Money
Toronto real estate prices drop slightly in 2008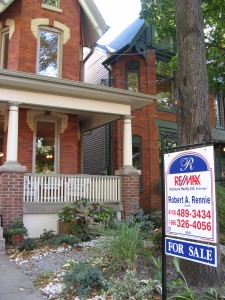 While home prices in Toronto already are rel­a­tively rea­son­able com­pared with other major North American cities, poten­tial buy­ers will be pleased to learn that the real estate mar­ket has begun to soften.
According to the Toronto Real Estate Board, "The aver­age price in December of 2008 came in at $361,415, com­pared to $394,931 last year, and $336,217 in December of 2006."
For 2008 as a whole, home prices aver­aged $379,347. In 2007, aver­age prices were nearly the same at $376,236, while the 2006 aver­age was $351,941.
Photo ©Carolyn B. Heller