Home » Travel
Passport Day in the USA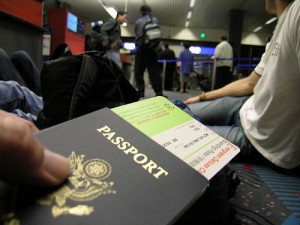 This Saturday, March 28, the U.S. State Department is host­ing "Passport Day in the USA," when post offices and other pass­port offices around the U.S. will have spe­cial week­end hours for Americans who want to apply for a pass­port or pass­port card.
Last week, we posted a reminder to Americans who don't have a pass­port that the time to apply for one is now, par­tic­u­larly if you're plan­ning to travel to Canada after June 1. Americans trav­el­ing to Canada by air already need a pass­port, but effec­tive June 1st, pass­ports will be required for land and sea travel as well.
For more infor­ma­tion about Passport Day, see the State Department's announce­ment.
To find the pass­port office near­est you, search here.
Photo by Ryan McFarland (flickr)