Home » Housing, Jobs, & Money
New online tools for house-​​hunting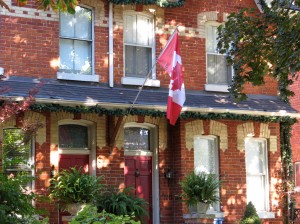 Canada's Multiple Listing Service sites — the nation­wide Realtor​.ca and its Vancouver-​​based sib­ling Realtylink​.org — are get­ting some new competition.
While these well-​​established online tools are invalu­able for house-​​hunters, sev­eral new sites are also worth a look if you're look­ing to buy a home in Canada.
Billing itself as "Home Search with Smarts" and oper­at­ing in major cities across Canada, cool-​​looking Zoocasa​.com has use­ful map-​​based search options as well as infor­ma­tion about neigh­bor­hoods and local schools. Even though its list­ings aren't yet as com­pre­hen­sive as the MLS sites, it's still worth a look. BlogTO has a review of Zoocasa​.com here.
BlockTalk​.ca is a good source of neigh­bor­hood demo­graphic infor­ma­tion if you're house-​​hunting in Vancouver (the only city where it's oper­at­ing so far). It can tell you, for exam­ple, that the largest per­cent­age of house­holds in Vancouver's Kitsilano neigh­bor­hood are "Electric Avenues," which it defines as young upper-​​middle-​​class urban sin­gles, while "Young Digerati" — young and well-​​off urban trend­set­ters — dom­i­nate the Coal Harbour area downtown.
This arti­cle in the Vancouver Sun has more infor­ma­tion about these two sites.
Photo ©Carolyn B. Heller