Home » Daily Life
New running tours in Montreal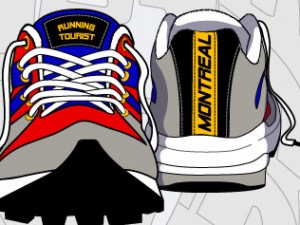 Beginning this week­end, the Running Tourist will be offer­ing week­end group runs in cen­tral Montreal. If you're a run­ner who's vis­it­ing the city or recently relo­cated here, it's an active way to explore the city and meet fel­low run­ning enthu­si­asts.
The Saturday route will explore the Old Port, while the Sunday excur­sion will trot through the Plateau. Each run will last about 45 minutes.
The cost? $30, which is good for one or both runs on a par­tic­u­lar week­end. The tours will run from May 2 through the end of September.
You can get more details by call­ing 514 – 293-​​2914 or e-​​mailing [email protected].
Photo cour­tesy of RunningTourist​.ca