Home » Culture
Perry Mason was Canadian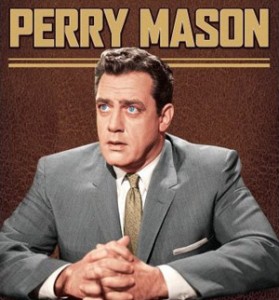 Those of you who are old enough to remem­ber the Perry Mason Show may know it as an iconic American detec­tive pro­gram. This long-​​running TV series, star­ring Raymond Burr as the epony­mous Los Angeles lawyer, aired from 1957 to 1966.
But you may be sur­prised to learn that Burr, who's widely known as an American actor, was actu­ally a Canadian. Raymond Burr was born in 1917 in New Westminster, British Columbia, out­side of Vancouver.
Raymond Burr was just named one of the 2009 inductees to Canada's Walk of Fame, the Toronto ver­sion of the stars-​​on-​​the-​​sidewalk Hollywood Walk of Fame.
This year's other Canadian hon­orees include Toronto-​​born come­dian Howie Mandel, singer-​​songwriter Tom Cochrane (born in Lynn Lake, Manitoba), and children's book author Robert Munsch. Writer of such con­tem­po­rary kids' clas­sics as The Paper Bag Princess and Love You Forever, Munsch is actu­ally an American expat; he was born in Pittsburgh but has lived most of his adult life in Ontario.
You can get a list of Canada's other Walk of Fame inductees here.