Home » Housing, Jobs, & Money
Canada is among the cheapest countries for expats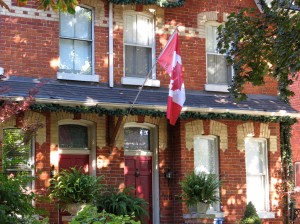 Is it cheaper to live in Tokyo, Tel Aviv, or Toronto?
According the Mercer 2009 Cost of Living sur­vey, Toronto and other Canadian cities are far more afford­able des­ti­na­tions for expa­tri­ates than many other spots around the globe.
In this annual sur­vey of 143 cities across six con­ti­nents, Toronto ranked as the 85th most expen­sive city, Vancouver as the 93rd, Ottawa as 121st, and Montreal as 123rd.
The sur­vey mea­sured the com­par­a­tive cost of over 200 items, includ­ing hous­ing, trans­port, food, cloth­ing, house­hold goods, and entertainment.
According to this sur­vey, the 10 most expen­sive cities in the world are:
Tokyo, Japan
Osaka, Japan
Moscow, Russia
Geneva, Switzerland
Hong Kong, Hong Kong
Zürich, Switzerland
Copenhagen, Denmark
New York City, US
Beijing, China
Singapore
Tel Aviv ranked as #17.
Photo ©Carolyn B. Heller