Home » Housing, Jobs, & Money
Top 10 Places to Retire in Canada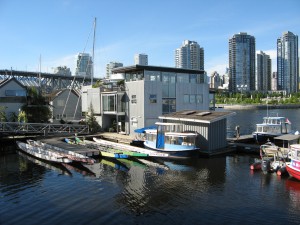 When you're think­ing about retire­ment des­ti­na­tions, do you think about Canada?
Canada may not come to mind as read­ily as, say, Mexico or the French Riviera, but plenty of peo­ple do retire to Canada from other coun­tries.
And many oth­ers, par­tic­u­larly Americans, choose to live in Canada part-​​time dur­ing their retire­ment years.
Why retire to Canada?
A rea­son­able cost of liv­ing, good weather (yes, really!), and of course, readily-​​available health care are all advan­tages of choos­ing Canada as a retire­ment destination.
MoneySense mag­a­zine con­sid­ered these fac­tors and more — includ­ing low taxes, low crime rates, ease of get­ting around on foot, and afford­able homes — in their recent rank­ing of Canada's 10 Best Places to Live: Retirement.
Five of the Top 10 are in BC
Five of the top 10 Canadian places to retire are in British Columbia — per­haps not unex­pected, since BC has the country's mildest cli­mate.
The city of Victoria topped the list, with Vancouver, Courtenay (on Vancouver Island), Vernon (in the Okanagan), and Salmon Arm (on Shuswap Lake in cen­tral BC) mak­ing the Top 10.
But weather isn't the only fac­tor. The rest of the Top 10 best places were in Ontario or Quebec.
Kingston, Ontario came in at Number 2, and Ottawa, the nation's cap­i­tal, ranked third.
Here's the entire list:
Victoria, BC
Kingston, ON
Ottawa, ON
Vancouver, BC
London, ON
Courtenay, BC
Vernon, BC
Cobourg, ON
Joliette, QC
Salmon Arm, BC
For more information
You can read more about retirement-​​related immi­gra­tion issues in the "Getting Started" sec­tion of this website.
For more resources about retir­ing in Canada, visit the Canadian Association of Retired Persons (CARP) and Seniors Canada.
Photo ©Carolyn B. Heller