Home » Daily Life
It's a holiday — at least somewhere in Canada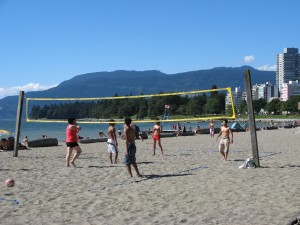 The first Monday in August is a hol­i­day in many regions of Canada.
It's part of the three days of sum­mer relax­ation known as the "August Long Weekend."
If you're in British Columbia, Alberta, Manitoba, Saskatchewan, Ontario, Nova Scotia, Prince Edward Island, New Brunswick, the Northwest Territories, and Nunavut, it's a hol­i­day today. Go to the beach or the lake or just hang out with your fam­ily or friends.
But if you're in Quebec, Newfoundland and Labrador, or the Yukon, you have to work today — sorry!
Photo ©Carolyn B. Heller