Home » Housing, Jobs, & Money
Professors' pay in Canada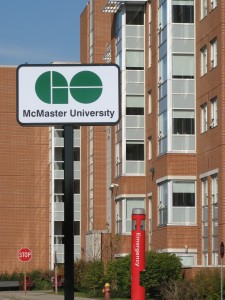 How much mon­ey do pro­fes­sors earn at Canadian uni­ver­si­ties?
If you're con­sid­er­ing an aca­d­e­m­ic job in Canada, have a look at Statistics Canada's report on "Salaries and Salary Scales of Full-time Teaching Staff at Canadian Universities, 2008/​2009," which sur­veyed pay scales at 63 uni­ver­si­ties across the coun­try.
At the University of British Columbia in Vancouver, for exam­ple, full pro­fes­sors earn an aver­age of $154,346 annu­al­ly (includ­ing med­ical and den­tal ben­e­fits), asso­ciate profs aver­age $114,382, while assis­tant pro­fes­sors earn an aver­age of $100,338.
At McMaster University, in Hamilton, Ontario, the aver­age annu­al salaries are $142,278 for full pro­fes­sors, $111,421 for asso­ciate pro­fes­sors, and $83,284 for assis­tant pro­fes­sors.
At Nova Scotia's Acadia University, full profs make an aver­age of $113,252, asso­ciate profs $90,212, and assis­tant profs $77,640.
You can read the full report here.
Photo ©Carolyn B. Heller