Home » Daily Life
Canada ranks fourth in quality of life worldwide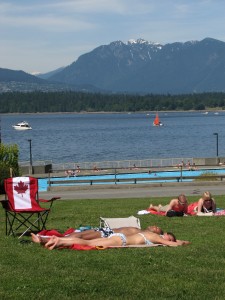 Canada ranks fourth in over­all qual­ity of life among 182 of the world's coun­tries, accord­ing to the United Nations Development Programme's 2009 Human Development Report (HDR).
Only Norway, Australia, and Iceland ranked higher on the qual­ity of life index.
The UN report con­sid­ered life expectancy, school enroll­ment and lit­er­acy, and each country's gross domes­tic product.
Life expectancy for babies born in Canada now tops 80 years. (Estimate your own life expectancy using Canadian Business magazine's "When will I die?"  life expectancy cal­cu­la­tor.)
The top 10 coun­tries are:
The U.S. ranked #13.
The study also found that, although the num­ber of immi­grants liv­ing in Canada pales in con­trast to the num­ber of immi­grants in the U.S. — over 6 mil­lion immi­grants in Canada com­pared to nearly 40 mil­lion in the U.S. — Canada's pop­u­la­tion actu­ally has a higher per­cent­age of immi­grants. Roughly 20 per­cent of Canadians were born out­side the coun­try, while immi­grants make up approx­i­mately 13 per­cent of the U.S. population.
And the worst-​​ranking coun­tries? Mali, Central African Republic, Sierra Leone, Afghanistan, and Niger.
Photo ©Alan Albert