Home » Daily Life
Leave the crib at home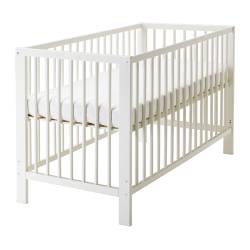 If you're relo­cat­ing with small chil­dren, you've got to wor­ry about a lot of gear. Cribs. Car seats. Strollers. High chairs.
But if you're liv­ing some­where tem­porar­i­ly or if you've arrived ahead of your mov­ing truck, deal­ing with this gear can be a big hassle.
That's where equip­ment rental com­pa­nies come in. Across Canada, there are numer­ous com­pa­nies that spe­cial­ize in rent­ing the things you need for babies and tod­dlers — a life­saver when the crib is still in the mov­ing van.
In Calgary and Edmonton, One Tiny Suitcase rents all types of gear for the lit­tle ones. Their web­site also has a list of use­ful links for trav­el­ing with kids in Canada and around the world. Baby On The Move is anoth­er Calgary-based equip­ment rental company.
Baby Getaway, gogoBaby, Kiddie Travel, and Wee Travel can help you out with equip­ment rentals in Toronto. Wee Travel does baby equip­ment rentals in Vancouver and Victoria, too, and Kiddie Travel arranges rentals in both Vancouver and Calgary as well.
In the Vancouver area, also try Bambino Baby Rentals or Petite Passengers Baby Equipment Rentals. Baby's On The Go han­dles rentals in Vancouver and in Whistler. In British Columbia's Okanagan Valley, con­tact The Tiny Tourist.
In Montreal, you can arrange rentals through Travel Buggy. In Ottawa, con­tact Precious Travellers or Traveling Toddlers.
And for rental angen­cies in oth­er Canadian loca­tions, check the New Parents' Guide.
Photo from Ikea​.com