Home » Culture
Canada: One of the world's 10 most peaceful nations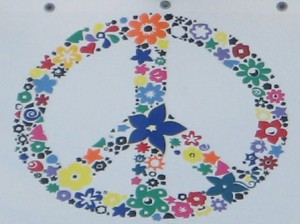 Why move to Canada?
Among the many rea­sons — uni­ver­sal health care, job oppor­tu­ni­ties, and the nat­ural envi­ron­ment, to cite just a few — is that the coun­try is one of the world's most peace­ful places.
According to the 2009 Global Peace Index, Canada ranks among the Top 10 most peace­ful nations in the world.
In this third annual assess­ment by the Institute for Economics and Peace, a global think tank based in Australia, Canada came in at #8.
The insti­tute eval­u­ated 144 coun­tries on such fac­tors as respect for human rights, rela­tions with neigh­bor­ing coun­tries, and over­all level of mil­i­tary spend­ing,
Here are the Top 10 most peace­ful countries:
The U.S. ranked #83, well behind such coun­tries as Libya, Cuba, and Serbia.
Looking for peace at a glance? This map shows the coun­tries of the world color-​​coded by lev­els of peacefulness.
Photo by TooFarNorth (flickr)