Home » Daily Life
Dialing while driving in Canada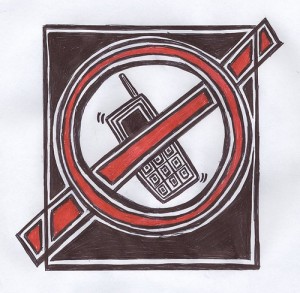 Ontario became the lat­est Canadian province to ban the use of hand-​​held cell phones while dri­ving.
Ontario's new dis­tracted dri­ving law, which took effect October 26, 2009, pro­hibits dri­vers from using any hand-​​held wire­less com­mu­ni­ca­tion  or any elec­tronic enter­tain­ment devices. Texting and e-​​mailing while dri­ving are pro­hib­ited, but using a hands-​​free device is still allowed.
In 2003, Newfoundland and Labrador banned the use of cell phones while dri­ving, the first province in Canada to enact such legislation.
Quebec and Nova Scotia have also pro­hib­ited dri­ver cell phone use.
Several other provinces, includ­ing British Columbia, Manitoba, Alberta, and Saskatchewan, are now enact­ing or con­sid­er­ing sim­i­lar bans.
Photo by Mike "Dakinewavamon" Kline (flickr)