Home » Featured, Immigration
How to apply for Canadian citizenship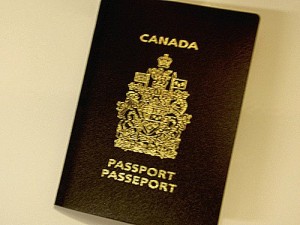 So you've been in Cana­da for a while, and you're now plan­ning to apply for Cana­dian citi­zen­ship. Here's how :
1. Confirm that you're eli­gible to apply.
You must be at least 18 years old (or apply with your parent or guardian).
You must be a Cana­dian per­ma­nent resident.
You need to be able to speak English or French well enough to communicate.
You must have lived in Cana­da for at least three of the past four years. Use the resi­dence cal­cu­la­tor tool to deter­mine if you're been in the coun­try long enough.
And you can't have a recent cri­mi­nal record (get the details from Citi­zen­ship and Immi­gra­tion Cana­da).
If you're a U.S. citi­zen, you're allo­wed to have dual U.S.-Canadian citi­zen­ship. (Here are the U.S. and Cana­dian pers­pec­tives on dual citi­zen­ship.) Ogling the Cana­dian ads for Cuban holi­days ? Check out this New York Times article about the bene­fits to tra­ve­lers of having mul­tiple pas­sports : « Car­rying Seve­ral Pas­sports ? It's Not Just for Spies. »
2. Apply for citi­zen­ship. You can get the appli­ca­tion package online. The fee for adult appli­cants is $200 (it's $100 if you're under 18).
3. Stu­dy for your citi­zen­ship test. The govern­ment recent­ly relea­sed a new stu­dy guide cal­led Dis­co­ver Cana­da : the Rights and Res­pon­si­bi­li­ties of Citi­zen­ship.
4. Take your citi­zen­ship test.
5. If you pass the test and meet all the citi­zen­ship requi­re­ments, attend a citi­zen­ship cere­mo­ny, where you'll need to take the oath of citi­zen­ship (and yes, Cana­da has a queen !):
I swear (or affirm) that I will be fai­th­ful and bear true alle­giance to Her Majes­ty Queen Eli­za­beth the Second, Queen of Cana­da, Her Heirs and Suc­ces­sors, and that I will fai­th­ful­ly observe the laws of Cana­da and ful­fil my duties as a Cana­dian citizen.
Need more infor­ma­tion ? Check Citi­zen­ship and Immi­gra­tion Cana­da's citi­zen­ship FAQ.
Pho­to by Jason Spa­ce­man (fli­ckr)