Home » Housing, Jobs, & Money
British Columbia's top 100 companies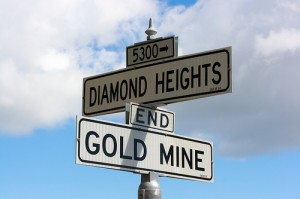 "All that glit­ters is, in fact, gold — and in some cases, cop­per, sil­ver or even sand and gravel.
Because, once again, British Columbia's top com­pa­nies for the past year are over­whelm­ingly miners."
That's accord­ing to the B.C.'s Top 100 Companies sur­vey that the Vancouver Sun recently compiled.
This Top 100 rank­ing is actu­ally two lists, one rat­ing the province's strongest com­pa­nies, the other list­ing B.C.'s fastest grow­ing businesses.
Among the orga­ni­za­tions rank­ing tops on B.C.'s Strongest Companies list, many are in the min­ing indus­try, includ­ing the Top 5:
On the list of B.C.'s Fastest-​​Growing Companies, where you might expect high tech­nol­ogy, telecom­mu­ni­ca­tions, or other dig­i­tal busi­nesses to dom­i­nate, the min­ing com­pa­nies still top the charts:
Highlights of the top com­pany lists are avail­able here.
Want to learn more about liv­ing and work­ing in British Columbia? Download a copy of the British Columbia Newcomers' Guide to Resources and Services.
And for other "top com­pa­nies" rank­ings, see our recent post­ings on Canada's Top 100 Employers and Canada's Top 25 Family-​​friendly Employers.
Photo by Marcin Wichary (flickr)