Home » Immigration, Travel
Moving to Canada? Consider these six top cities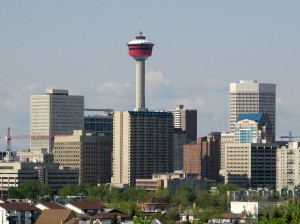 "Calgary (Alberta), Waterloo (Ontario), Ottawa (ON), Vancouver (BC), St. John's (Newfoundland and Labrador), and Richmond Hill (ON) have what migrants are look­ing for when choos­ing where to locate."
That's accord­ing to a recent Conference Board report ana­lyz­ing the appeal of var­i­ous Canadian cities.
Here are the details on these six "A list" municipalities:
Calgary's strong eco­nomic results come as no sur­prise given its per­for­mance over the past decade, but the city also ranked first in Innovation and sec­ond in Housing.
Waterloo's world­wide rep­u­ta­tion for high-​​tech excel­lence in edu­ca­tion and busi­ness is well deserved. Ranked number-​​one in Education, Waterloo also posted strong results in Economy, Innovation and Housing.
Ottawa reaps the ben­e­fits of a strong and well-​​educated pub­lic sec­tor. The nation's cap­i­tal excels in Innovation and Education, and, apart from Health, scores well across all categories.
Richmond Hill, a fast-​​growing city north of Toronto, has become the sec­ond most diverse city in Canada. A well-​​educated work­force con­tributes to its high scores in the Education and Innovation categories.
Vancouver enjoys an envi­able cli­mate and a vibrancy that comes from its young, diverse, and mul­ti­cul­tural pop­u­la­tion.
St. John's has achieved a strong pro­duc­tiv­ity level that even sur­passes that of Calgary and Edmonton. It is also a stel­lar per­former in Health and Environment categories.
The next tier of cities includes Toronto — Canada's largest met­ro­pol­i­tan area — as well as a num­ber of other Ontario munic­i­pal­i­ties: Markham, Vaughan, Kingston, Oakville, Guelph, London, and Burlington.
Also on the "B list" are Edmonton (AB), Victoria (BC), Halifax (NS), Regina (SK), Québec City and the neigh­bor­ing com­mu­nity of Lévis (QC).
The full city report — City Magnets II: Benchmarking the Attractiveness of 50 Canadian Cities – is avail­able from the Conference Board's e-​​library for $225, but you can read a detailed sum­mary from the Conference Board or in this Globe & Mail arti­cle — both free.
Calgary sky­line photo ©Carolyn B. Heller