Home » Housing, Jobs, & Money
Canadian cities to see economic growth in 2010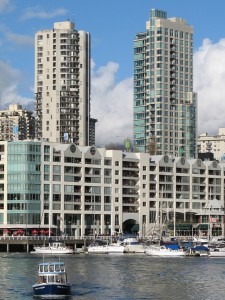 Good news for job-​​hunters, busi­ness own­ers, and investors in Canada:
The economies of all Canada's major cities are expected to grow in 2010, accord­ing to a new report from the Conference Board of Canada.
This report, Metropolitan Outlook – Spring 2010, found that the city get­ting the biggest eco­nomic boost is Vancouver, thanks to the 2010 Winter Olympic Games.
Vancouver's econ­omy is fore­cast to lead all Canadian cities this year, with growth of 4 percent.
"The Olympics Games pro­vided a big, even if tem­po­rary, boost to retail trade, arts, enter­tain­ment and recre­ation, accom­mo­da­tion, and food ser­vices in Vancouver. All in all, the Olympics injected about $600 mil­lion into the Vancouver econ­omy," Mario Lefebvre, Director of the Conference Board's Centre for Municipal Studies, said in announc­ing the report.
The economies of Toronto and Hamilton (Ontario) are expected to post the sec­ond and third fastest growth rates in 2010.
In Toronto, where the econ­omy is expected to grow by 3.7 per­cent, the man­u­fac­tur­ing sec­tor is fore­cast to record its first annual increase since 2005, while the con­struc­tion sec­tor will ben­e­fit from a rebound in hous­ing starts, par­tic­u­larly single-​​family units.
In Hamilton, most sec­tors of the econ­omy are expected to grow, which will con­tribute to the fore­cast 3.3 per­cent growth rate. Hamilton's man­u­fac­tur­ing sec­tor pro­jected to expand for the first time since 2002.
The Conference Board report fore­cast the fol­low­ing eco­nomic growth rates for these 13 met­ro­pol­i­tan areas:
Vancouver, BC: 4.0%
Toronto, ON: 3.7%
Hamilton, ON: 3.3%
Victoria, BC: 3.2%
Edmonton, AB 2.9%
Saskatoon, SK 2.8%
Ottawa – Gatineau, ON/​QC: 2.8%
Calgary, AB: 2.8%
Halifax, NS: 2.5%
Quebec City, QC: 2.5%
Montreal, QC: 2.3%
Winnipeg. MB: 2.2%
Regina, SK: 2.0%
You can read a sum­mary of the Conference Board report here or down­load the full report here.
Vancouver sky­line photo ©Carolyn B. Heller