Home » Housing, Jobs, & Money
Where is the world's top eco-​​city?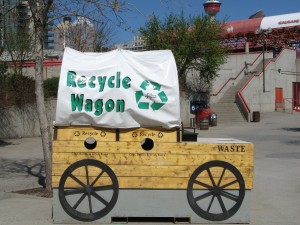 Looking for the most eco-​​friendly city in the world?
Hint #1: It's in Canada.
Hint #2: It's not where you might expect.
According to Mercer's 2010 Quality of Living sur­vey, which ranked cities world­wide on their envi­ron­men­tal friend­li­ness, the world's top rank­ing "eco-​​city" is Calgary, Alberta.
Several Canadian met­ro­pol­i­tan areas scored highly in this eco rank­ing, includ­ing Ottawa, which tied for #3 with Helsinki, and Montreal and Vancouver (both tied for #13).
Among the fac­tors that the Mercer team con­sid­ered in the eco-​​city sur­vey were water avail­abil­ity, water pota­bil­ity, waste removal, sewage, air pol­lu­tion, and traf­fic congestion.
And in the broader Quality of Living sur­vey, rank­ing urban areas on a vari­ety of fac­tors that con­tribute to their over­all live­abil­ity, Vancouver was the top-​​scoring Canadian city, tying for #4 with Auckland, New Zealand.
In fact, the sur­vey found that the most live­able cities in the Americas are all in Canada. Following Vancouver (#4) were Ottawa (#14), Toronto (#16), Montreal (#21), and Calgary (#28).
Here are links to the Top 50 cities: Quality of liv­ing rank­ing and the Top 50 cities: Eco-​​City rank­ing.
Calgary photo ©Carolyn B. Heller