Home » Housing, Jobs, & Money
What the new Harmonized Sales Tax means to you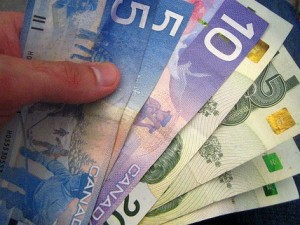 If you're liv­ing in, or mov­ing to, British Columbia or Ontario, you need to know about the new Harmonized Sales Tax, or HST.
This new tax is sched­uled to take effect in B.C. and Ontario on July 1, 2010. The rate will be 12 per­cent in B.C. and 13 per­cent in O.N.
Most pur­chases in Canada are sub­ject to both a five per­cent fed­eral Goods and Services Tax (GST) and an addi­tional Provincial Sales Tax (PST) of 7 – 8 per­cent, depend­ing on the province.
The HST is essen­tially a com­bi­na­tion of the GST and PST. And in B.C. and Ontario, some items that were pre­vi­ously exempt from PST will now be sub­ject to the HST.
For exam­ple, in B.C., con­sumers pre­vi­ously paid only the fed­eral GST of five per­cent on restau­rant meals, basic cable TV ser­vice, local res­i­den­tial tele­phone ser­vice, over-​​the-​​counter med­ica­tions, and movie tick­ets. Beginning in July, these items will now be sub­ject to the new 12 per­cent HST instead.
In Ontario, prod­ucts and ser­vices such as elec­tric­ity and and home heat­ing, Internet access ser­vices, home ren­o­va­tions, hotel rooms, and gaso­line are among those sub­ject to the new 13 per­cent HST.
The Globe & Mail has a use­ful arti­cle about the HST and what it will cost res­i­dents of these two provinces.
For a com­plete list of how the HST will affect B.C. res­i­dents, go to the B.C. government's "What's Taxable and What's Not" list.
In Ontario, see the government's "What's Taxable Under the HST and What's Not?" page.
Several provinces in Atlantic Canada — Nova Scotia, New Brunswick, and Newfoundland and Labrador — pre­vi­ously replaced the GST/​PST com­bi­na­tion with an HST. The HST in New Brunswick and in Newfoundland and Labrador is 13 per­cent, while Nova Scotia's HST will become the high­est in Canada on July 1, 2010 when the rate increases from 13 to 15 percent.
Confused yet? Then move to Alberta, which has no provin­cial sales tax or HST.
For gen­eral infor­ma­tion about the GST and HST, have a look through the Canada Revenue Agency's GST/​HST infor­ma­tion pages.
Canadian cur­rency photo by rick (flickr)