Home » Culture
Is Canada a land of opportunity?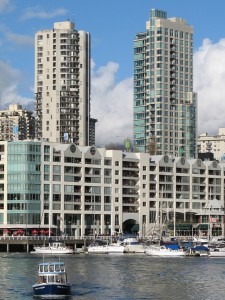 "If you were born today, which coun­try would pro­vide you the very best oppor­tu­nity to live a healthy, safe, rea­son­ably pros­per­ous, and upwardly mobile life?"
That's the ques­tion that Newsweek mag­a­zine set out to answer in a new sur­vey of "national well-​​being," which ranked 100 coun­tries around the world on fac­tors that included edu­ca­tion, health, eco­nomic com­pet­i­tive­ness, polit­i­cal envi­ron­ment, and over­all qual­ity of life.
While Canada didn't come out at the top of the list — that honor went to Finland — Canada did rank a respectable #7. And only two points sep­a­rated Canada from the high­est score.
Last year, in an HSBC sur­vey on the expat expe­ri­ence, Canada topped the list of the best places in the world for expats to live.
In the Newsweek report, Canada scored high­est in edu­ca­tion, rank­ing #2 in the world, with a 99% lit­er­acy rate and with the pop­u­la­tion aver­ag­ing 16.9 years of schooling.
That's con­sis­tent with a recent College Board report which found that Canadians rank among world's most edu­cated peo­ple.
The Globe & Mail also reported on yet another edu­ca­tion sur­vey – this one from the Council of Education Ministers — which found that "Canadians are bet­ter edu­cated than they were a decade ago and have some of the high­est rates of post-​​secondary atten­dance in the devel­oped world."
The U.S., in con­trast, ranked 26th on Newsweek's edu­ca­tion scale.
Overall, the U.S. came in at #11, which Newsweek bemoaned in an accom­pa­ny­ing arti­cle enti­tled, "How to Understand the American Decline," which noted that "on any num­ber of indi­ca­tors…, the United States is not the world­beater it was a decade ago."
The com­plete Newsweek list of the world's "best" coun­tries includes the fol­low­ing top 10:
Finland
Switzerland
Sweden
Australia
Luxembourg
Norway
Canada
Netherlands
Japan
Denmark
Vancouver sky­line photo ©Carolyn B. Heller