Home » Housing, Jobs, & Money
Ontario jobs: Companies are hiring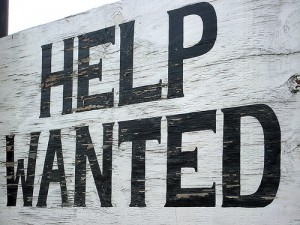 Looking for a job in Ontario?
Here's good news: Ontario busi­nesses expect to hire more work­ers at least through the end of 2010.
That's accord­ing to the an annual employ­ment sur­vey, con­ducted by Toronto law firm Rubin Thomlinson LLP.
And of the com­pa­nies plan­ning to hire, nearly 85% indi­cated that they're look­ing for full-​​time staff. Only 28% were hir­ing part-​​timers, and roughly 39% were expect­ing to bring work­ers in for short-​​term or project-​​specific contracts.
If you're look­ing for a job, not sur­pris­ingly, you'd bet­ter be Internet-​​savvy. More than half of the employ­ers sur­veyed use both the Internet and com­pany web­sites to find new employ­ees. Social net­work­ing is becom­ing more impor­tant as well, with about 12% of com­pa­nies using social net­work­ing tools in their recruit­ing process.
Still, don't neglect more tra­di­tional chan­nels. About 40% of the respon­dents still use recruiters or employ­ment agen­cies to locate job candidates.
For new­com­ers job hunt­ing in Ontario, a good place to start is this help­ful page from the Ontario Immigration web­site. Also check our "Finding a Job" page for links to job list­ings in Ontario and across Canada.
Help Wanted photo by bgottsab (flickr)