Home » Culture
Speaking Canadian: But do you speak Ottawan?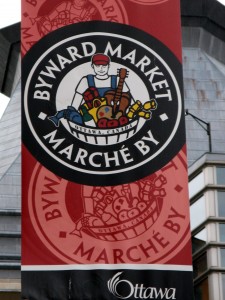 Most Americans, Brits, Australians, or other English-​​speakers who move to Canada assume that they'll be able to under­stand Canadian English.
In fact, before we relo­cated to Canada from the U.S., it didn't occur to me that there would be as many dif­fer­ences between Canadian and American English as there are.
So I had to learn to take my gro­cery pur­chases to the till (the cash reg­is­ter), put on my run­ners (sneak­ers or ten­nis shoes) before going for a walk, and of course, in win­ter always wear a toque (pro­nounced "toook" — and it's a ski hat)!
Perhaps that's why I espe­cially enjoyed read­ing a recent post from Let's Go Ottawa: An Insider's Guide to Ottawa and Canada's Capital Region.
It's called "Do you speak Ottawan?"
When Ottawans talk about "the Market" or "the Sens" or "the Chateau," do you know what they mean?
I didn't.
Read "Do you speak Ottawan?" and you'll find out!
For more on "Speaking Canadian," check out my "Sled vs. Sledge" post or this arti­cle about unique Canadian words and phrases from Canada's adven­ture cou­ple.
(And if you want to know more about liv­ing in Ottawa, have a look at: Moving to Ottawa? Relocation resources for Canada's "cool cap­i­tal.")
What about you? Are there other Canadian words or phrases that have puz­zled you? Leave a com­ment and let us know.

Byward Market Photo @Carolyn B. Heller