Home » Immigration
Immigrating by investing in Canada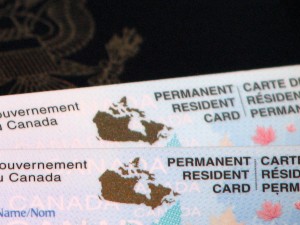 Can you buy your way into Canada?
Citizenship and Immigration Canada may not put it exactly this way, but the fed­eral Immigrant Investor Program, which was reopened to prospec­tive immi­grants this month, is essen­tially a fast(er) track to Canadian per­ma­nent res­i­dent sta­tus if you don't have a Canadian job lined up.
It just takes money.
To apply for per­ma­nent res­i­dent sta­tus as an Immigrant Investor in Canada, you now have to have a net worth of at least CAD$1.6 mil­lion AND be will­ing to make an invest­ment of CAD$800,000.
You're basi­cally mak­ing a no-​​interest loan of $800,000 to the Canadian gov­ern­ment for five years.
Of course, you have to have busi­ness expe­ri­ence as well as money — either by own­ing (or part-​​owning) a busi­ness for at least two years or by man­ag­ing at least five full-​​time employ­ees for a sim­i­lar period.
And you still have to have at least 35 points (out of a pos­si­ble 100) from the immi­grant investor selec­tion cri­te­ria, which include:
Under the pre­vi­ous Immigrant Investor pro­gram, you needed to have a min­i­mum net worth of CAD$800,000 and make an invest­ment of CAD $400,000.
However, the pro­gram became so back­logged with appli­ca­tions that the gov­ern­ment has dou­bled the finan­cial require­ments, effec­tive December 2010.
The pro­cess­ing times for investor appli­ca­tions are still quite lengthy — about two years for appli­cants from Taiwan, the UK, and South Korea; roughly three years for appli­cants from the US, Germany, Hong Kong, and China; and even longer times for appli­cants from other parts of the world.
Still, if you've got the money, it offers a way to open the door to your new home in Canada.
**********
Did you qual­ify for Canadian per­ma­nent res­i­dent sta­tus under the Investor pro­gram? Or do you have advice for oth­ers hop­ing to fol­low that route?
Please leave a com­ment and let us know.
Permanent Resident Card photo ©Alan Albert