Home » Daily Life, Housing, Jobs, & Money
Shopping in Canada, or Why US expats miss Target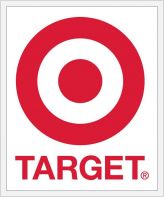 Did you hear that cheer­ing sound? That was the American expat com­mu­nity in Canada greet­ing the news that U.S. retailer Target is enter­ing the Canadian mar­ket.
Target is pur­chas­ing most of HBC's Zellers chain, and over the next two to three years, they'll con­vert 100 to 150 Zellers out­lets into Target stores.
Before I moved to Canada, I never thought that the Target stores were any big deal. Sure, they had good prices for house­hold basics, and they had a lot more style than other dis­count retail­ers, but I guess I took them for granted.
Then, when I arrived in Canada, I sud­denly under­stood. I was sur­prised at how often Vancourites cross the bor­der to shop in the U.S., a phe­nom­e­non that's repeated in bor­der cities across Canada. Most Canadians — except those in fash­ion­able Montreal, per­haps — will tell you that there's sim­ply a bet­ter choice of mer­chan­dise avail­able in the United States, par­tic­u­larly if you're look­ing for well-​​designed, low– to mid-​​priced goods of the kind Target sells.
As Canadian Business mag­a­zine recently wrote in "What's so great about Target?":
Canadian shop­pers still con­sider Target one of the few American retail­ers that still mer­its cross­ing the bor­der.…

What does Target have to offer Canadians that they can't already scoop up at the local Walmart, Canadian Tire, or Loblaw Superstore? The answer is found not in the prod­ucts on the shelves so much as the shop­ping atti­tude the Minnesota-​​based Target Corporation has mas­ter­fully manufactured.…

Shopping at Zellers is about neces­sity. Shopping at Target is about tak­ing pride in the sim­ple delights of mid­dle class life.
Of course, we American expats know that Target is just a store, one of the ubiq­ui­tous big box stores that has grad­u­ally taken over our shop­ping exis­tence. And who knows whether Target's prices, when the stores do open in Canada, will be as com­pet­i­tive as they are in the States?
But I'll still look for­ward to the arrival on this side of the bor­der of Target's cheap-​​chic under­wear, tow­els, and other house­hold goods.
And in the mean­time, I'm head­ing for my local Loonie-Toonie store. (For all you Canadian new­com­ers, the "Loonie-​​Toonie store" is Canada's equiv­a­lent of the Dollar Store, where most every­thing costs a dol­lar or two.)
What about you? Do you still cross the bor­der to shop at "Tar-​​jay?" Are you look­ing for­ward to Target's open­ing in Canada? Leave a com­ment and let us know.