Home » Immigration, Travel
Best Places to Live: Canada's Top 10 Cities (2011)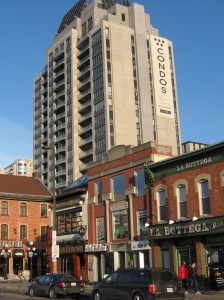 Where are the best places to live in Canada?
Every year, MoneySense mag­a­zine weighs in on the best-places-to-live ques­tion, and this year was no exception.
The MoneySense 2011 Best Places to Live sur­vey rat­ed 180 Canadian com­mu­ni­ties with at least 10,000 res­i­dents, com­par­ing such fac­tors as cli­mate, incomes, job prospects, access to health care, home afford­abil­i­ty, crime rates, and over­all lifestyle.
And for the sec­ond year in a row, the top city was… Ottawa, Canada's capital.
Why Ottawa? Ottawa's major ben­e­fit was its con­sis­ten­cy, with decent, if not stel­lar, rat­ings in all categories:
There are jobs to be had, house­hold incomes and real estate are not dras­ti­cal­ly mis­aligned, doc­tors are acces­si­ble, and crime is bare­ly a con­cern. Temperate sum­mers make up for the bone-chill­ing winters…There are plen­ty of muse­ums and galleries…to keep the cul­ture-lover occupied.

Of course, much of the city's suc­cess is due to the fact that it is home to the fed­er­al gov­ern­ment. Bureaucracy, for all of its unsex­i­ness, means jobs, healthy incomes, local busi­ness devel­op­ment, and amenities.
Ranked sec­ond, despite the high cost of hous­ing, was Victoria, British Columbia, which earned points for its improv­ing job mar­ket and its com­pact, walk­a­ble city cen­ter, as well as its com­par­a­tive­ly mild climate.
But it's not just tem­per­ate B.C. that scored well for weath­er. In Southern Ontario out­side of Toronto, Burlington scored third, pair­ing high incomes and respectable job prospects, with a low crime rate and (sur­prise!) a gen­er­al­ly decent climate.
Here's the com­plete MoneySense Top 10:
In gen­er­al, small­er cities and sub­ur­ban com­mu­ni­ties scored high­er than Canada's larg­er cities, with Toronto ranked #88 and Montreal at #123. For many peo­ple, though, par­tic­u­lar­ly new­com­ers to Canada, the vibrant cul­tur­al life and over­all career prospects in the major cities out­weighs some of the drawbacks.
Among the bet­ter-scor­ing large cities, beyond the Top 10, were London (ON) at #14, Calgary at #16, Halifax (NS) at #21, Quebec City at #25, and Vancouver at #29.
What do you think? Would you rather live in a large city, despite the has­sles of urban life? Or do you think that new­com­ers fare bet­ter in small­er communities?
Please leave a com­ment and share your opin­ion. Thanks!
And for more infor­ma­tion on the MoneySense sur­vey, check out the Best Places to Live 2011 list and relat­ed arti­cles.
Planning to relo­cate to Canada? Get help plan­ning your move with our free refer­ral ser­vice.
New con­dos rise above Ottawa's ByWard Market Photo © Carolyn B. Heller