Home » Immigration
Nova Scotia to double number of immigrants by 2020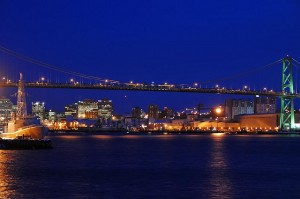 Thinking about mov­ing to Nova Scotia?
Nova Scotia announced a new immi­gra­tion strat­egy that aims to dou­ble the num­ber of immi­grants enter­ing the province each year by 2020.
The new strat­egy, which the provin­cial gov­ern­ment is call­ing "Welcome Home to Nova Scotia," estab­lishes a year 2020 tar­get of 7,200 new immigrants.
The strat­egy includes:
enhanced pro­grams that encour­age immi­grants to make Nova Scotia their per­ma­nent home
more pro­tec­tions for tem­po­rary for­eign workers
improved sup­port ser­vices before and after immi­grants arrive in the province.
"Welcome Home to Nova Scotia is the province's most ambi­tious and focused immi­gra­tion plan ever, and one of the most com­pre­hen­sive strate­gies in the coun­try," Nova Scotia Premier Darrell Dexter said in a release.
"It will com­pli­ment job­sHere by tar­get­ing inter­na­tional work­ers with the tech­ni­cal skills and inter­na­tional con­tacts the province needs to become more inno­v­a­tive, pro­duc­tive and com­pet­i­tive. It will ensure poten­tial immi­grants under­stand they are wel­come and val­ued in Nova Scotia and that this province wants them to stay and build a life here."
Want more infor­ma­tion about relo­cat­ing to Nova Scotia?
View other posts about Nova Scotia.
Learn about Nova Scotia's job­sHere pro­gram.
You'll find links to a wide range of Nova Scotia job-​​hunting resources .
Get help plan­ning your move with our free refer­ral ser­vice.

Halifax sky­line photo by archer10 (Dennis) (flickr)