Home » Housing, Jobs, & Money
Government funds job training for Ontario immigrants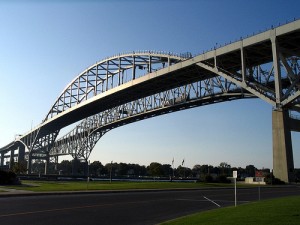 Looking for a job in Ontario?
The Government of Canada is pro­vid­ing an addi­tional $22 mil­lion to the Bridge Training pro­gram to help skilled immi­grants in Ontario find jobs in their field.
Ontario's Bridge Training pro­gram helps immi­grants get their license or cer­tifi­cate in their pro­fes­sion or trade, so that they can work in Ontario.
If you have inter­na­tional train­ing in health care, human resources, infor­ma­tion tech­nol­ogy, finan­cial ser­vices, biotech, nurs­ing, and many other fields of employ­ment, you may be eli­gi­ble. See the full list of sup­ported Ontario job cat­e­gories for the types of employ­ment and cer­ti­fi­ca­tion train­ing available.
The Bridge Training pro­gram also helps immi­grants get the train­ing they need to find jobs in their field.
A Bridge Training pro­gram can help you with:
Assessment of your edu­ca­tion and skills
Workplace expe­ri­ence
Skills train­ing or aca­d­e­mic training
Preparation for a pro­fes­sional license or cer­ti­fi­ca­tion exam
Language train­ing for your pro­fes­sion or trade
Some of these pro­grams pro­vide job-​​related lan­guage train­ing to help you get a job quickly in your field.
You may also be eli­gi­ble for finan­cial assis­tance of up to $5000. Internationally trained indi­vid­u­als par­tic­i­pat­ing in eli­gi­ble Ontario Bridge Training pro­grams offered by Ontario col­leges and uni­ver­si­ties can apply to the Ontario Bridging Participant Assistance Program.
The Bridge Training pro­gram has been co-​​funded since 2007-​​08 by the Government of Canada and the Government of Ontario. The Government of Canada is con­tin­u­ing its con­tri­bu­tion with $12M in 2011 – 2012 and $10 mil­lion in 2012 – 2013.
To date, more than 35,000 immi­grants in Ontario have ben­e­fited from the program.
For more infor­ma­tion, visit the Ontario Bridge Training pro­gram website.
Bridge photo by Loozrboy (flickr)