Home » Featured, Immigration
10 Ways to Immigrate to Canada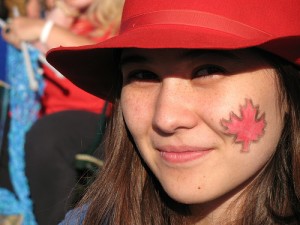 There's more than one way to immi­grate to Canada.
Are you com­ing to Canada to work, invest, or start a busi­ness? Do you want to go to school or learn a lan­guage? Do you have fam­i­ly in Canada?
Find the immi­gra­tion path that's best for you.
Here's an out­line of Canada's immi­gra­tion pro­grams:
Each of these pro­grams has strict require­ments and its own appli­ca­tion process. Click the links above to learn more about what's involved.
Whether or not you qual­i­fy under a fed­er­al immi­gra­tion pro­gram, you may qual­i­fy — or qual­i­fy more quick­ly — under a Provincial Nominee Program, which enables immi­grants with cer­tain skills to set­tle in Quebec, Ontario, British Columbia, or oth­er Canadian provinces.
While many peo­ple are able to apply on their own, some find it eas­i­er to get help from a qual­i­fied immi­gra­tion con­sul­tant or lawyer.
Have you immi­grat­ed to Canada under one of these pro­grams? Share your sto­ry in the comments.
Updated July 2013.
Photo by sfllaw (flickr)