Home » Daily Life
Are you an expat from Texas or the American South?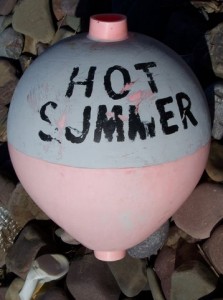 Did you come to Ontario from Texas or some­where else in the American South? The CBC wants to talk with you:
Hi There,

I'm con­tact­ing you from the CBC here in Toronto. We're look­ing to inter­view an American expat who once lived in Texas (some­where in the deep south) who can talk to us about sur­viv­ing this kind of heat in a news sto­ry we're work­ing on for tomor­row night's show.

If they're liv­ing in Toronto and would like to chat with us, please send me an email with that infor­ma­tion!

Any help would be appre­ci­at­ed! Thanks!
Claire
If you can help Claire out, or if you know some­one she should speak with, please e‑mail her direct­ly at roberts.clairea [at] gmail​.com.
Hot sum­mer pho­to by tar­ry­town (flickr)