Home » Immigration
Are you too old to become a Canadian citizen?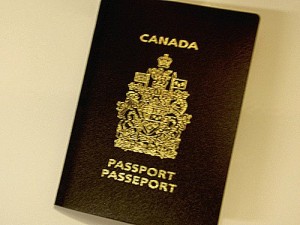 A 92-​​year-​​old Ontario woman, who immi­grated to Canada in 1947, finally became a cit­i­zen this month, the Globe & Mail reported:
For more than 64 years, British-​​born Cynthia England has called Canada home: She's worked here, raised chil­dren, paid taxes and now col­lects a pension.

But thanks to a bureau­cratic quirk, she was never a citizen.

The 92-​​year-​​old crossed the pond with her hus­band, a Canadian army offi­cer, in 1947, but arrived a few days late to qual­ify for the auto­matic cit­i­zen­ship con­ferred on war brides.
She took the cit­i­zen­ship oath in her home, in a spe­cial cer­e­mony that Citizenship and Immigration Canada arranged.
According to the Citizenship and Immigration Canada (CIC) web­site, you must be at least 18 to apply for cit­i­zen­ship, but no max­i­mum age is given. The CIC site also states that prospec­tive new Canadians must take the cit­i­zen­ship test if you're between the ages of 18 and 54.
(So does that mean that if you're 55 or older when your cit­i­zen­ship appli­ca­tion is approved, you don't have to write the test? Can any­one confirm?)
Either way, if you're think­ing about apply­ing for Canadian cit­i­zen­ship, it's never too late!
And as Ms. England said, "…where else are you going to have a bet­ter life than in Canada?"
Canadian pass­port photo by Jason Spaceman (flickr)