Home » Culture
Are Canadians really nicer than Americans?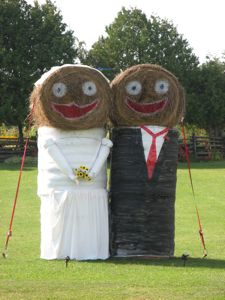 Are Canadians really nicer than Americans?
That's the ques­tion that USA Today writer Jayne Clark asked recently. And her conclusion?
After spend­ing a week in Atlantic Canada and out­lin­ing three instances where she expe­ri­enced "the kind­ness of strangers," she writes:
…I'd have to say, in gen­eral, Canadians are nicer. Or at any rate, they're more trusting.…

None of these instances involved big-​​ticket items. But they do illus­trate a ten­dency to assume the other guy (or gal) isn't out to get the best of you. And that atti­tude was as refresh­ing as the cool sum­mer tem­per­a­tures up north.
In another arti­cle, "Top 10 ways to spot a Canadian," Globe and Mail colum­nist Judith Timson weighed in on the nice­ness issue, too. Among her comments:
…You're a Canadian if you've politely said, "I'm sorry" at least once in the past week to some­one who jos­tled YOU in the sub­way, but you pri­vately swear more than Americans, Brits or Aussies. (It's true! We're the best damn swear­ers around.)

…You're a Canadian if you refile your taxes to cor­rect a tiny mis­take, wait patiently at a red light to cross the street even though no car is com­ing, and address a surly American cus­toms guard as Sir even after he has men­ac­ingly threat­ened not to let you into his coun­try because of some minor omis­sion on your cus­toms card.

…In short, you're a Canadian if you're nice but not too nice, def­er­en­tial to author­ity but still ready to insist on jus­tice, espe­cially when it comes to rogue cops, and if you don't need a UN quality-​​of-​​life sur­vey to con­vince you that you live in the best damn coun­try in the world.
You might also be inter­ested in these posts about Canadian "niceness:"
Living in Canada…an expe­ri­ence that per­ma­nently changes most American expats
What do you think? Do Canadians deserve their rep­u­ta­tion for niceness?
Please leave a com­ment and share your experiences.
Happy cou­ple on Manitoulin Island (ON) photo ©Carolyn B. Heller