Home » Immigration
Canada is #1 Choice for Expat Parents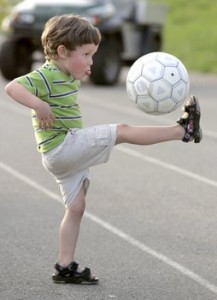 Want to raise your kids abroad? Here's a new rea­son to con­sider liv­ing in Canada.
In the 2012 HSBC Expat Explorer sur­vey, Canada was the top choice among expat par­ents.
The coun­try scored par­tic­u­larly well for its active, out­door lifestyle, which ben­e­fits both chil­dren and their parents.
Among expat par­ents liv­ing in Canada:
40% said that their kids spend more time out­doors than they did in their home countries.
45% reported that their chil­dren spend more time play­ing sports.
25% of par­ents them­selves lead a more active lifestyle in Canada than they did in their for­mer countries.
Canada also scored well for its excel­lent health­care, high lev­els of per­sonal secu­rity, and gen­er­ally health­ier diet.
Expat kids in Canada ben­e­fit from bet­ter inte­gra­tion into the com­mu­nity, too. Among those sur­veyed, 62% of expats in Canada said that it was a friendly coun­try, and 70% said that they felt well-​​integrated into their new Canadian communities.
Another recent study reported that immi­grant stu­dents in Canada are even more suc­cess­ful in school than stu­dents who are native-​​​​born. Canadian immi­grant stu­dents do par­tic­u­larly well in math and sci­ence and are more likely to go on to post-​​secondary education.
Got kids? Come to Canada!
Photo by martha_​chapa95 (flickr)