Home » Daily Life
Fluoride in the Water: Comparing Canada, the U.S., the U.K., and Australia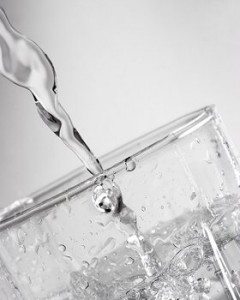 My daugh­ter came back from the den­tist the other day and reported that Vancouver does not flu­o­ri­date its water sys­tem.
Having grown up in the United States, where water flu­o­ri­da­tion is quite rou­tine, I was sur­prised to learn of this flu­o­ride policy.
I dis­cov­ered that, accord­ing to Health Canada, less than half of Canadians (roughly 45 per­cent) receive flu­o­ri­dated water.
Although Health Canada sup­ports water flu­o­ri­da­tion as a way to reduce tooth decay, the deci­sion to flu­o­ri­date water is a local one in Canada.
Toronto, Hamilton, London, and Edmonton are among the cities with flu­o­ri­dated water. Water is not flu­o­ri­dated in Vancouver, Victoria, Montreal, or Quebec City. Calgary pre­vi­ously flu­o­ri­dated the city water, but its city coun­cil voted in 2011 to dis­con­tinue the prac­tice.
In the U.S., more than 70 per­cent of Americans — or more than 204 mil­lion peo­ple — on com­mu­nity water sys­tems have flu­o­ri­dated water.
The per­cent­age is even higher in Australia, where approx­i­mately 90 per­cent of the pop­u­la­tion receives flu­o­ri­dated water.
The U.K., like many European coun­tries, has taken the oppo­site approach. Less than 10 per­cent of U.K. res­i­dents have flu­o­ride added to their water sup­ply.
One of the many unex­pected things you learn when you move to a new country!
What about you? What facts sur­prised you when you moved abroad? Please leave a com­ment and share your discoveries.
Water glass photo by Greg Riegler Photography (flickr)