Home » Culture, Immigration
If Your Candidate Loses, Will You Move to Canada?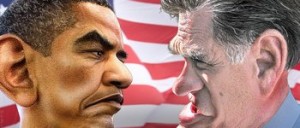 Every four years, as the next US pres­i­den­tial elec­tion approach­es, the spec­u­la­tion begins anew.
Will thou­sands of Americans move to Canada if their can­di­date los­es?
In "At a Loss? There's Always Canada," the New York Times writes that "The pledge (to move across the bor­der) comes most­ly from left-lean­ing Americans who view Canada, with its uni­ver­sal health care and cul­tur­al pro­gres­sive­ness, as a lib­er­al refuge from Red State America."
However, do peo­ple actu­al­ly make the move?
The Times reports that "…the num­ber of United States cit­i­zens who per­ma­nent­ly reside in Canada dou­bled dur­ing George W. Bush's pres­i­den­cy (from 5,800 in 2000 to 11,200 in 2008, accord­ing to Citizen and Immigration Canada)."
It may not be elec­tions moti­vat­ing the move, though. The Times con­cludes that "pock­et­book issues out­weigh pol­i­tics," with far more peo­ple relo­cat­ing for work than for polit­i­cal rea­sons.
So, what do Canadians think of Americans' dec­la­ra­tions to relo­cate after the elec­tion?
The Washington Post con­duct­ed a twit­ter poll and con­clud­ed that Canadians are amused by American threats to move north if their can­di­date los­es.
Some of the com­ments:
Cool by me as long as it's only the good ones. But do they know about our win­ter?

We wel­come them. After all we took the loy­al­ists after inde­pen­dence.…

Personally, I would like you to han­dle your own dra­ma. But, you know, we've got room.
Here's a ques­tion for the Americans out there: Did you come to Canada for polit­i­cal rea­sons?
Would you move across the bor­der if your can­di­date los­es?
Please leave a com­ment and let us know what you think.
Obama-Romney photo/​caricature by DonkeyHotey (flickr)