Home » Culture
What Languages Does Canada Speak? A New Census Report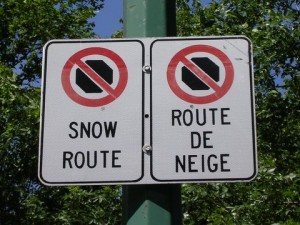 Twenty per­cent of Canada's pop­u­la­tion, or nearly 6,630,000 peo­ple, speaks a lan­guage other than English or French at home, accord­ing to a recent report from Statistics Canada.
The most widely spo­ken lan­guages include Mandarin, Cantonese, and other Chinese dialects, as well as Punjabi, Spanish, Tagalog, Arabic, Italian, Urdu, and German.
58% of the pop­u­la­tion (19,225,000 peo­ple) speaks only English at home, while 18.2%, or 6,043,000, speaks only French.
The vast major­ity — 9 out of 10 Canadians — who speak a lan­guage other than English live in one of the country's major cities, with most con­cen­trated in the largest met­ro­pol­i­tan areas: Toronto, Montreal, Vancouver, Calgary, Edmonton, and Ottawa – Gatineau.
In Toronto and Vancouver, Chinese and Indian lan­guages pre­dom­i­nate, while Montreal and Ottawa have large con­cen­tra­tions of Arabic and Spanish speak­ers. Punjabi, Tagalog, and Chinese are widely spo­ken in Calgary and Edmonton.
In the United States, roughly 20 per­cent of the pop­u­la­tion also speaks a lan­guage other than English at home. However, that lan­guage is most likely to be Spanish. In the U.S., 35 mil­lion peo­ple speak Spanish as their home lan­guage — more than the entire pop­u­la­tion of Canada!
You can read the full Statistics Canada report here.
Street sign photo © Carolyn B. Heller