Home » About the Author
About the Author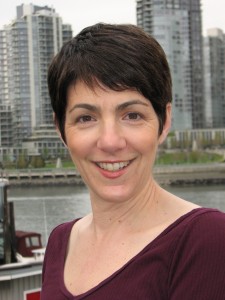 Hello! I'm Carolyn B. Heller. I'm a trav­el writer, author of the book, Living Abroad in Canada, and cre­ator of the Living Abroad in Canada website.
I'm an American — I was born in Pennsylvania, grew up in Indiana, went to col­lege in Rhode Island, and lived for many years in Boston — and in 2003, I moved to Canada with my hus­band and daugh­ters. My fam­i­ly and I now hold dual U.S.-Canadian citizenship.
I've trav­eled to near­ly 40 coun­tries on six con­ti­nents, and I write about trav­el, food, and cul­ture for guide­books, mag­a­zines, news­pa­pers, and online pub­li­ca­tions. My newest book is Moon Ontario, a trav­el guide that's packed with infor­ma­tion about the province of Ontario. Click here to learn more about my writ­ing and my trav­els.
Why did I write Living Abroad in Canada and cre­ate this web­site? Because when my fam­i­ly and I moved to Canada, we were con­tin­u­al­ly sur­prised by all the things we did­n't know!
I hope you'll find the infor­ma­tion here at www​.livingabroad​in​cana​da​.com and in the book useful.
Enjoy your explo­rations, and wel­come to Canada!