الصفحة الرئيسية » الحياة اليومية, الإسكان, وظائف, & المال
التسوق في كندا, أو لماذا يغيب الهدف العمالة الوافدة الولايات المتحدة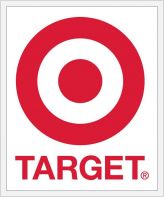 Did you hear that chee­ring sound? That was the Ame­ri­can expat com­mu­ni­ty in Cana­da gree­ting الأخبار أن الولايات المتحدة. retai­ler Tar­get is ente­ring the Cana­dian mar­ket.
Tar­get is pur­cha­sing most of HBC's Zel­lers سلسلة, وعلى مدى السنوات 2-3 القادمة, they'll convert 100 إلى 150 Zel­lers out­lets into Tar­get stores.
Before I moved to Cana­da, لم أفكر أبدا في أن Tar­get stores وأي صفقة كبيرة. متأكد, they had good prices for hou­se­hold basics, and they had a lot more style than other dis­count retai­lers, لكن اعتقد انني اقتادتهم أمرا مفروغا منه.
ثم, when I arri­ved in Cana­da, I sud­den­ly unders­tood. I was sur­pri­sed at how often Van­cou­rites cross the bor­der to shop in the U.S., a phe­no­me­non that's repea­ted in bor­der cities across Cana­da. Most Cana­dians – except those in fashio­nable Mon­treal, per­haps – will tell you that the­re's sim­ply a bet­ter choice of mer­chan­dise avai­lable in the Uni­ted States, par­ti­cu­lar­ly if you're loo­king for well-desi­gned, low- to mid-pri­ced goods of the kind Tar­get sells.
كما Cana­dian Busi­ness maga­zine recent­ly wrote in «What's so great about Tar­get? »:
Cana­dian shop­pers still consi­der Tar­get one of the few Ame­ri­can retai­lers that still merits cros­sing the bor­der.…

What does Tar­get have to offer Cana­dians that they can't alrea­dy scoop up at the local Wal­mart, Cana­dian Tire, or Loblaw Super­store? The ans­wer is found not in the pro­ducts on the shelves so much as the shop­ping atti­tude the Min­ne­so­ta-based Tar­get Cor­po­ra­tion has mas­ter­ful­ly manufactured.…

Shop­ping at Zel­lers is about neces­si­ty. Shop­ping at Tar­get is about taking pride in the simple delights of middle class life.
بالطبع, we Ame­ri­can expats know that Tar­get is just a store, one of the ubi­qui­tous big box stores that has gra­dual­ly taken over our shop­ping exis­tence. And who knows whe­ther Tar­get's prices, when the stores do open in Cana­da, will be as com­pe­ti­tive as they are in the States?
But I'll still look for­ward to the arri­val on this side of the bor­der of Tar­get's cheap-chic under­wear, المناشف, and other hou­se­hold goods.
And in the mean­time, I'm hea­ding for my local Loo­nie-Too­nie كبير. (For all you Cana­dian new­co­mers, the « Loo­nie-Too­nie store » is Cana­da's equi­va­lent of the Dol­lar Store, where most eve­ry­thing costs a dol­lar or two.)
ماذا عنك? Do you still cross the bor­der to shop at « Tar-jay? » Are you loo­king for­ward to Tar­get's ope­ning in Cana­da? Leave a com­ment and let us know.