الصفحة الرئيسية » ثقافة, الهجرة
إذا مرشحك خسارة, سوف تنتقل إلى كندا?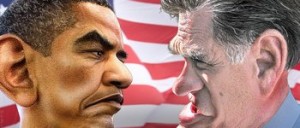 Eve­ry four years, as the next US pre­si­den­tial elec­tion approaches, the spe­cu­la­tion begins anew.
Will thou­sands of Ame­ri­cans move to Cana­da if their can­di­date loses?
In «At a Loss? There's Always Cana­da, » the نيويورك تايمز writes that « The pledge (to move across the bor­der) comes most­ly from left-lea­ning Ame­ri­cans who view Cana­da, with its uni­ver­sal health care and cultu­ral pro­gres­si­ve­ness, as a libe­ral refuge from Red State America. »
Howe­ver, do people actual­ly make the move?
Ùˆ مرات reports that « …the num­ber of Uni­ted States citi­zens who per­ma­nent­ly reside in Cana­da dou­bled during George W. Bush's pre­si­den­cy (من 5,800 في 2000 إلى 11,200 في 2008, accor­ding to Citi­zen and Immi­gra­tion Cana­da). »
It may not be elec­tions moti­va­ting the move, على الرغم. Ùˆ مرات concludes that « pocket­book issues out­weigh poli­tics, » with far more people relo­ca­ting for work than for poli­ti­cal reasons.
حتى, what do Cana­dians think of Ame­ri­cans" decla­ra­tions to relo­cate after the election?
Ùˆ Washing­ton Post conduc­ted a twit­ter poll and conclu­ded that Cana­dians are amu­sed by Ame­ri­can threats to move north if their can­di­date loses.
بعض التعليقات:
Cool by me as long as it's only the good ones. ولكن لا يعرفون عن فصل الشتاء لدينا?

We wel­come them. After all we took the loya­lists after independence.…

Per­so­nal­ly, I would like you to handle your own dra­ma. لكن, تعلمون, we've got room.
Here's a ques­tion for the Ame­ri­cans out there: Did you come to Cana­da for poli­ti­cal reasons?
Would you move across the bor­der if your can­di­date loses?
Please leave a com­ment and let us know what you think.
Oba­ma-Rom­ney photo/caricature by Don­key­Ho­tey (fli­ckr)