Startseite » Featured, Einwanderung
10 Wege zur Einwanderung nach Kanada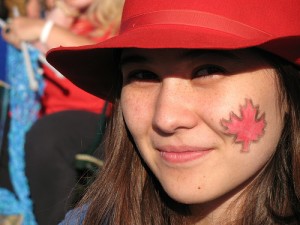 The­re's more than one way to immi­grate to Cana­da.
Are you coming to Cana­da to Arbeit, investieren, or start a busi­ness ? Wollen Sie zur Schule gehen oder learn a lan­guage ? Haben Sie fami­ly in Cana­da ?
Find the immi­gra­tion path that's best for you.
Here's an out­line of Cana­da's immi­gra­tion pro­grams :
Each of these pro­grams has strict requi­re­ments and its own appli­ca­tion pro­cess. Click the links above to learn more about what's involved.
Whe­ther or not you qua­li­fy under a fede­ral immi­gra­tion pro­gram, you may qua­li­fy – or qua­li­fy more qui­ck­ly – under a Pro­vin­cial Nomi­nee Pro­gram, which enables immi­grants with cer­tain skills to set­tle in Que­bec, Onta­rio, Bri­tish Colum­bia, or other Cana­dian provinces.
Während viele Menschen sind in der Lage, auf eigenen Anwendung, Manche finden es einfacher, Hilfe zu bekommen von einem qua­li­fied immi­gra­tion consul­tant or lawyer.
Have you immi­gra­ted to Cana­da under one of these pro­grams? Share your sto­ry in den Kommentaren.
Upda­ted July 2013.
Pho­to by sfl­law (fli­ckr)