Início » Minha história no Canadá
Minha história no Canadá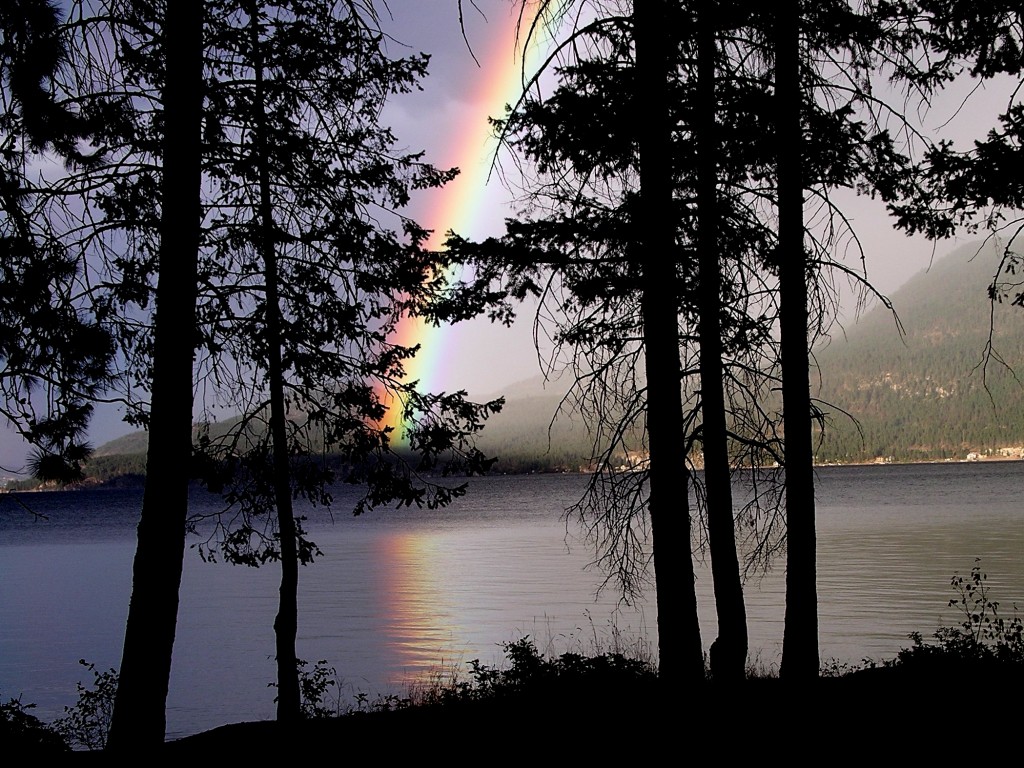 You seem fami­liar, yet some­how strange–are you by any chance Cana­dian ?
Este New Yor­ker car­toon cap­tion sums up the rela­tion­ship many Ame­ri­cans have with Cana­da. We know Cana­da like we might casual­ly know any next-door neigh­bor. We're cor­dial, dizer "Olá,"E vamos sobre nosso próprio negócio.
Se, most Ame­ri­cans know some­thing about our nor­thern neigh­bor. We've scan­ned head­lines about uni­ver­sal health care, same-sex mar­riage, e mania de hóquei. We've seen pho­tos of majes­tic moun­tains, enseadas tranquilas, towe­ring ever­greens, and vast stretches of arc­tic wil­der­ness. We may have read sur­veys cal­ling Vancouver a melhor cidade do mundo para se viver, com­pa­ring chic Mon­treal to Paris, e classificação Toron­to among the planet's most mul­ti­cul­tu­ral metro­po­lises. Estamos fami­liar with Cana­da, but we may not real­ly know our Cana­dian neighbors–until some­thing hap­pens that makes us take notice.
For my fami­ly, era um oferta de trabalho.
And after our unan­ti­ci­pa­ted move over the bor­der, as my fami­ly and I began figu­ring out how to manage the tran­si­tion to our new Cana­dian home, we qui­ck­ly dis­co­ve­red that cros­sing the bor­der on vaca­tion–some­thing we'd done many times–wasn't the same as living and wor­king in a dif­ferent coun­try.
Porque Cana­da is a dif­ferent coun­try. Claro, que parece bobagem; we knew we were moving to a new nation with its own govern­ment, dinheiro, e as leis. Yet because Cana­da felt so comfortable–so simi­lar to the Uni­ted States–we were sur­pri­sed at how many things we nee­ded to sort out.
A per­mits we nee­ded to begin wor­king. A docu­ments we nee­ded to move our car. Como arrange for health insu­rance e apresentar declarações de nossos impostos. Unlike many immi­grants hea­ding abroad, we didn't need to learn a new lan­guage or adapt to exo­tic cus­toms. We were going to the coun­try right next door. Yet there were still plen­ty of challenges.
After we sor­ted out the paper­work, embora, we began to adjust to our adop­ted coun­try. We soon lear­ned to embrace Canada's mul­ti­cul­tu­ral esthe­tic, sam­pling new foods, joi­ning in local fes­ti­vals, and get­ting acquain­ted with expats from across the globe. We came to appre­ciate the ativo, out­door-orien­ted culture, onde as pessoas fazem na hora de ir esquiar, andam de bicicleta, or walk along the water­front. And we began to slow our hur­ry-up atti­tudes to a more laid-back Cana­dian speed.
Durante horas, we've also dis­co­ve­red many other dif­fe­rences bet­ween Cana­dian and Ame­ri­can culture. We've become acquain­ted with Tim­bits. Lear­ned what toques are and why the kids nee­ded them for soc­cer. Figu­red out why there's a holi­day on the Queen of Inglaterra bir­th­day.
If you're explo­ring this web­site, you may be thin­king about moving to Cana­da or you may alrea­dy be here. Wha­te­ver your rea­son for consi­de­ring Canada–that neigh­bor who's fami­liar yet just a bit different–welcome. I'd like to intro­duce you to my new Cana­dian home.
– Excerp­ted from the book, Living Abroad in Cana­da. Para ler mais, comprar o livro.
Pho­to ©Alan Albert