Главная » Иммиграция, Путешествие
Лучшие места, чтобы жить:
Canada's Top

10 Города (2011)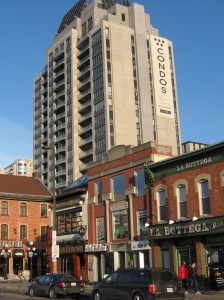 Где лучшие места для проживания в Канаде?
Каждый год, Money­Sense maga­zine weighs in on the best-places-to-live ques­tion, и этот год не стал исключением.
The Money­Sense 2011 Лучшие места, чтобы жить sur­vey оценивалось 180 Cana­dian com­mu­ni­ties with at least 10,000 resi­dents, com­pa­ring such fac­tors as cli­mate, доходы, job pros­pects, доступ к медицинской помощи, home affor­da­bi­li­ty, уровень преступности, and ove­rall lifestyle.
And for the second year in a row, the top city was… Оттава, Cana­da's capital.
Why Otta­wa? Otta­wa's major bene­fit was its consis­ten­cy, с приличным, if not stel­lar, ratings in all categories:
Есть рабочие места , которые будут иметься, hou­se­hold incomes and real estate are not dras­ti­cal­ly misa­li­gned, doc­tors are acces­sible, и crime is bare­ly a concern. Tem­pe­rate sum­mers make up for the bone-chil­ling winters…There are plen­ty of museums and galleries…to keep the culture-lover occupied.

Конечно, much of the city's suc­cess is due to the fact that it is home to the fede­ral govern­ment. Bureau­cra­cy, for all of its unsexi­ness, означает рабочие места, heal­thy incomes, local busi­ness deve­lop­ment, и услуги.
Ran­ked second, des­pite the high cost of hou­sing, было Виктория, Bri­tish Colum­bia, which ear­ned points for its impro­ving job mar­ket and its com­pact, wal­kable city cen­ter, as well as its com­pa­ra­ti­ve­ly mild climate.
But it's not just tem­pe­rate B.C. that sco­red well for wea­ther. In Sou­thern Onta­rio out­side of Toron­to, Bur­ling­ton sco­red third, pai­ring high incomes and res­pec­table job pros­pects, with a low crime rate and (sur­prise!) a gene­ral­ly decent climate.
Here's the com­plete Money­Sense Top 10:
In gene­ral, smal­ler cities and sub­ur­ban com­mu­ni­ties sco­red higher than Cana­da's lar­ger cities, с Торонто ran­ked #88 и Монреаль в #123. For many people, хотя, par­ti­cu­lar­ly new­co­mers to Cana­da, the vibrant cultu­ral life and ove­rall career pros­pects in the major cities out­weighs some of the drawbacks.
Among the bet­ter-sco­ring large cities, за Наверх 10, были Лондон (ON) в #14, Cal­ga­ry в #16, Hali­fax (NS) в #21, Que­bec City в #25, и Van­cou­ver в #29.
Что вы думаете? Would you rather live in a large city, des­pite the hassles of urban life? Or do you think that new­co­mers fare bet­ter in smal­ler communities?
Please leave a com­ment and share your opi­nion. Благодаря!
And for more infor­ma­tion on the Money­Sense sur­vey, проверить Лучшие места, чтобы жить 2011 перечень и rela­ted articles.
Plan­ning to relo­cate to Cana­da? Get help plan­ning your move with our free refer­ral ser­vice.
New condos rise above Otta­wa's ByWard Mar­ket Pho­to © Caro­lyn B. Хеллер