Главная » Культура, Повседневная жизнь
Почему Переместить в Виктории?
It's the Imagination Economy

, Stupid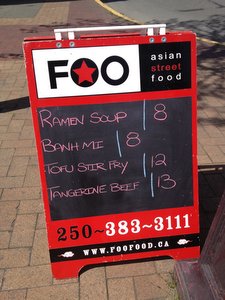 Bri­tish Colum­bia's capi­tal city of Виктория used to be dub­bed a des­ti­na­tion for the « new­ly wed and near­ly dead. » Yes, it was – and still is – popu­lar among both new­ly­weds and reti­rees, but with a gro­wing high-tech indus­try, a pas­sio­nate com­mu­ni­ty of local food advo­cates, and a now-vibrant cultu­ral scene, Vic­to­ria is increa­sin­gly cool.
And now­here is the city cooler-loo­king than in this web­site: The Ima­gi­na­tion Eco­no­my – high­ligh­ting all the rea­sons why cool folks should live and work in Vic­to­ria. Check it out!

Foo Asian Street Food pho­to © Caro­lyn B. Хеллер