Tahanan » Pabahay, Trabaho, & Pera, Imigrasyon
Pinakamahusay na Mga lugar sa Live: Canada ay Top 10 Lungsod (2012)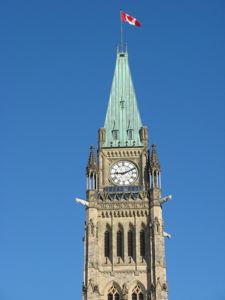 Kung saan ay ang pinakamahusay na lugar upang manirahan sa Canada?
Ang Money­Sense 2012 Pinakamahusay na Mga lugar sa Live sur­vey rate 190 Cana­dian com­mu­ni­ties with at least 10,000 resi­dents, com­pa­ring 22 dif­ferent fac­tors such as wea­ther, kinikita at mga buwis, job pros­pects, access sa pangangalaga ng kalusugan, home affor­da­bi­li­ty, krimen rate, and ove­rall life­style, inclu­ding the per­cen­tage of people who walk or bike to work.
For the third year in a row, Otta­wa ran­ked as the best place in Cana­da to live.
Why Otta­wa? Money­Sense out­li­ned seve­ral fac­tors that put Cana­da's capi­tal city on top:
Ottawa sa cultu­ral offe­rings at fami­ly-friend­ly life­style were just some of the fac­tors that hel­ped the city take the No. 1 position…
The city's resi­dents enjoy high hou­se­hold and dis­cre­tio­na­ry incomes, thanks to the large num­ber of well-paying govern­ment jobs, which insu­late it from some of the vaga­ries of the economy.
Sa parehong oras, the ave­rage home price in Otta­wa pro­per ($335,300) isn't as high as in Canada's big­gest centres, mea­ning fami­lies can com­for­ta­bly afford decent homes.
Here's the com­plete Money­Sense Top 10:
Otta­wa

, SA

Bur­ling­ton

, SA

King­ston

, SA

Hali­fax

, NS

Regi­na

, SK

Bran­don

, MB

Fre­de­ric­ton

, NB

Edmon­ton

, AB
Red Deer, AB

Win­ni­peg

, MB
In gene­ral, smal­ler cities and sub­ur­ban com­mu­ni­ties conti­nue to score higher than Cana­da's lar­ger cities, sa Cal­ga­ry ran­ked #14, Vic­to­ria (BC) sa #35, Toron­to sa #47 at Mon­treal sa #149. Van­cou­ver, a per­en­nial­ly popu­lar des­ti­na­tion for new­co­mers, dumating sa sa #56, but sco­red dead last in hou­sing affordability.
For more infor­ma­tion on the Money­Sense sur­vey, tingnan ang Pinakamahusay na Mga lugar sa Live 2012 listahan at rela­ted articles.
The Peace Tower on Par­lia­ment Hill Pho­to © Caro­lyn B. Heller