Tahanan » Kultura
Ano Wika ba ng Canada Magsalita? Isang Bagong Ulat ng Census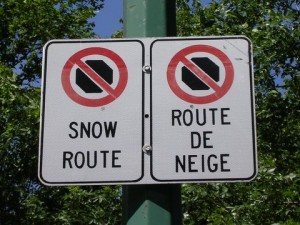 Twen­ty percent of Cana­da's popu­la­tion, or near­ly 6,630,000 mga tao, speaks a lan­guage other than English or French at home, accor­ding to a recent report from Sta­tis­tics Canada.
The most wide­ly spo­ken lan­guages include Man­da­rin, Can­to­nese, and other Chi­nese dia­lects, as well as Pun­ja­bi, Spa­nish, Taga­log, Ara­bic, Ita­lian, Urdu, at German.
58% of the popu­la­tion (19,225,000 mga tao) nagsasalita lamang ang Ingles sa bahay, habang 18.2%, o 6,043,000, nagsasalita lamang Pranses.
The vast majo­ri­ty – 9 out of 10 Cana­dians – who speak a lan­guage other than English live in one of the coun­try's major cities, with most concen­tra­ted in the lar­gest metro­po­li­tan areas: Toron­to, Mon­treal, Van­cou­ver, Cal­ga­ry, Edmon­ton, and Ottawa–Gatineau.
In Toron­to and Van­cou­ver, Chi­nese and Indian lan­guages pre­do­mi­nate, while Mon­treal and Otta­wa have large concen­tra­tions of Ara­bic and Spa­nish spea­kers. Pun­ja­bi, Taga­log, and Chi­nese are wide­ly spo­ken in Cal­ga­ry and Edmonton.
In the Uni­ted States, rough­ly 20 percent of the popu­la­tion also speaks a lan­guage other than English at home. Howe­ver, that lan­guage is most like­ly to be Spa­nish. Sa US, 35 mil­lion people speak Spa­nish as their home lan­guage – more than the entire popu­la­tion of Canada!
Maaari mong read the full Sta­tis­tics Cana­da report here.
Street sign pho­to © Caro­lyn B. Heller