Home » Toronto
Toronto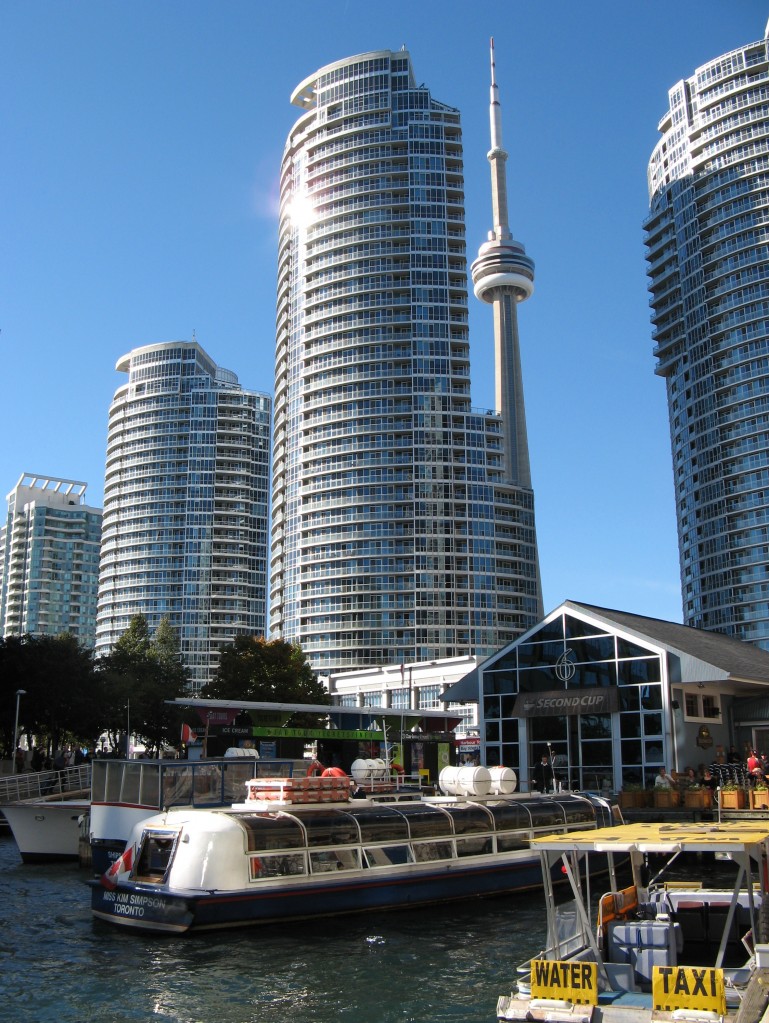 Canada's largest city is the coun­try's finan­cial and busi­ness heart, its most mul­ti­cul­tur­al metrop­o­lis, and a vibrant artis­tic cen­ter. Many Toronto res­i­dents con­sid­er their city the hub of the uni­verse – or at least the uni­verse north of the 49th par­al­lel. If you'd feel at home in Chicago or per­haps Manhattan, you might con­sid­er liv­ing in Toronto.
Toronto's Bay Street is Canada's Wall Street, head­quar­ters for scores of banks and finan­cial ser­vices com­pa­nies. Whether you work in high-tech or high finance, in sci­ence or health care, real estate, edu­ca­tion, tourism, or the arts, Toronto has plen­ty of opportunities.
With a pop­u­la­tion of 2.5 mil­lion in the city prop­er, and rough­ly five mil­lion in the met­ro­pol­i­tan area, Greater Toronto may not be huge by world stan­dards, but it still ranks among the largest cities in the U.S. and Canada. It's also one of the most eth­ni­cal­ly diverse cities in the world. Nearly 50 per­cent of Toronto area res­i­dents were born out­side of Canada, and thou­sands of new immi­grants arrive every year.
This diver­si­ty has made Toronto a great din­ing city. You can have Indian food today, Italian tomor­row, Greek the next, Caribbean cui­sine anoth­er day, and dish­es from many regions of China for days after that. Cultural fes­ti­vals go on near­ly all the time.
Toronto may not have an ocean­front, but it is right on Lake Ontario. When the weath­er's fine, res­i­dents make the most of their lake­side loca­tion, walk­ing or bik­ing along the shore or fer­ry­ing across to one of Toronto's near­by islands.
Of course, cli­mate may not be Toronto's main sell­ing point, since win­ters are long, and sum­mers are hot and humid. Toronto's ever-increas­ing traf­fic, too, gets low marks from locals. Still, if liv­ing in a major inter­na­tion­al city with a wealth of cul­tur­al and recre­ation­al oppor­tu­ni­ties appeals to you, Toronto may lure you here.
Toronto relo­ca­tion resources:
– Excerpted (in part) from the book, Living Abroad in Canada. To read more, buy the book.
Toronto water­front and sky­line pho­to ©Carolyn B. Heller