Home » Vancouver
Vancouver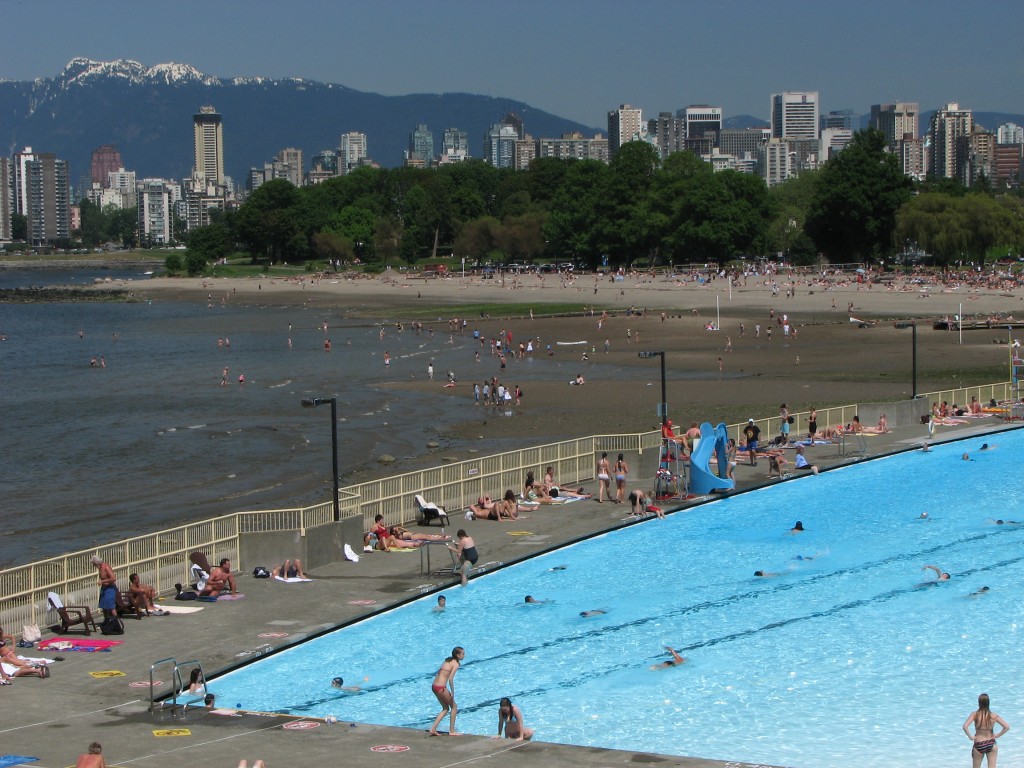 Vancouver, on Canada's west coast, is fre­quent­ly named one of the best places in the world to live. If you're lucky enough to spend some time here, you'll see why.
It starts with a gor­geous phys­i­cal set­ting, with the down­town high-ris­es perched between the water and the snow­capped moun­tains. Beaches ring the city, and you can be on the ski slopes in under an hour. The tem­per­ate cli­mate, sim­i­lar to Seattle's or Portland's, means that you can enjoy the out­doors vir­tu­al­ly year-round.
Vancouver is a vibrant, inter­na­tion­al city. As Canada's gate­way to the Pacific Rim, Vancouver has a large Asian com­mu­ni­ty with food, fes­ti­vals, and oth­er cul­tur­al activ­i­ties that all res­i­dents can enjoy. There's an active restau­rant scene, and the laid-back locals line the side­walk cafes when­ev­er the sun shines.
So what's the down­side? All this beau­ty does­n't come cheap. The major draw­back to liv­ing in Vancouver is the cost. It's Canada's most expen­sive hous­ing mar­ket, and while it may seem rea­son­able com­pared to New York or San Francisco, you'll spend a lot more to live here than you would in Toronto or Montreal.
Even though Vancouver has one of the mildest cli­mates in Canada, the weath­er can still be a neg­a­tive. Summer is gor­geous, spring and fall are mild, but win­ter is unques­tion­ably wet. Freezing tem­per­a­tures and snow are rare, but if you're head­ed to Vancouver, you may want to invest in some Gore-Tex.
Vancouver relo­ca­tion resources:
WelcomeBC: Everything you need to know about immi­grat­ing to British Columbia
City of Richmond Newcomer's Guide: A guide to the sub­urb of Richmond, an easy com­mute to down­town Vancouver on the Canada Line
Realty Link: Homes for sale in Vancouver and sur­round­ing communities
Real Estate Board of Greater Vancouver: Real estate mar­ket news
WorkBC: Overview of the job search process and links to job-hunt­ing resources in Vancouver and else­where in British Columbia. For more job search resources, see Finding a Job.
Invest British Columbia: Resources for entre­pre­neurs and small busi­ness owners
Health Insurance BC: How to apply for health insur­ance in British Columbia
Vancouver schools: Vancouver School Board, Federation of Independent Schools (B.C.)
Vancouver col­leges & uni­ver­si­ties: University of British Columbia, Simon Fraser University, Capilano University, Douglas College, Emily Carr University of Art + Design, the Art Institute of Vancouver, British Columbia Institute of Technology, Kwantlen University College, Langara College
Getting around Vancouver: Translink
Vancouver media: Vancouver Sun, Vancouver Province, Georgia Strait, Vancouver Courier, Westender, Vancouver Magazine
Lonely Planet Vancouver (City Travel Guide)

– Excerpted (in part) from the book, Living Abroad in Canada. To read more, buy the book.
Vancouver's Kitsilano pool and beach pho­to ©Alan Albert