首页 » 入境事务处
åº"åŠ æ‹¿å¤§ç§»æ°'企业家创建一个启动签证?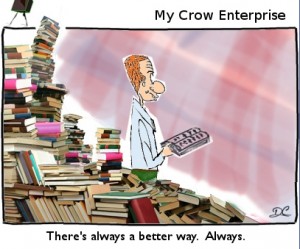 A组 Van­cou­ver entre­pre­neurs is lea­ding a cam­pai­gn encou­ra­ging the Cana­dian govern­ment to create a new «star­tup visa » for immi­grant entre­pre­neurs.
Laun­ched by Dan­ny Robin­son (总裁, Bri­tish Colum­bia Inno­va­tion Coun­cil), Mau­ra Rod­gers (Exe­cu­tive Direc­tor. Boo­tup Entre­pre­neu­rial Socie­ty), 和鲍里斯韦茨 (Foun­der, W Media Ven­tures), Star­tup Visa Cana­da is an ini­tia­tive «to encou­rage the brigh­test entre­pre­neu­rial minds from around the world to choose Cana­da as the best place to start a company. »
The group argues that the cur­rent « fede­ral and pro­vin­cial govern­ment­s' entre­pre­neu­rial pro­grams contain mini­mum per­so­nal fixed asset pro­vi­sions of about $300,000 and a long appro­val pro­cess that make it near­ly impos­sible for immi­grant entre­pre­neurs to start com­pa­nies here. »
在他们的建议:
replace the cur­rent mini­mum asset pro­vi­sions with a mini­mum Cana­dian invest­ment of

$150,000.

enable qua­li­fied Immi­grants to part­ner with local investor

(与)

to expe­dite their tem­po­ra­ry work permits

.

require Immi­grants to have at least a one-third equi­ty posi­tion in their com­pa­nies

,

be active in mana­ge­ment

,

and create at least three full-time equi­va­lent

(全职员工) 工作两年以上的年期内.
A simi­lar star­tup visa ini­tia­tive is under­way in the Uni­ted States, where Sena­tors John Ker­ry (Demo­crat of Mas­sa­chu­setts) å'Œç†æŸ¥å¾·å¢æ ¼ (Repu­bli­can of India­na) have intro­du­ced the Star­tup Visa Act.
ä½ æ€Žä¹ˆçœ‹? Is the star­tup visa a good idea for Cana­da? Did you come to Cana­da under Citi­zen­ship and Immi­gra­tion Cana­da's cur­rent entre­pre­neur pro­grams? å¦'æžœæ˜¯è¿™æ ·, what was your expe­rience? Please leave a com­ment and let us know.
And if you agree with the Star­tup Visa Cana­da Ini­tia­tive, ä½ å¯ä»¥ sign their peti­tion here.
For more on the topic of star­tup visas, 见:
Star­tup Visa Cana­da's web­site and blog
Tech­Vibes article on the Star­tup Visa initiative
Star­tup­North blog post offe­ring sug­ges­ted revi­sions to the Star­tup Visa proposal
Wall Street Jour­nal piece about the Star­tup Visa Act in the U.S.
« Bet­ter Way » car­toon and pho­to by Dave Char­bon­neau (fli­ckr)