首页 » 作者简介
作者简介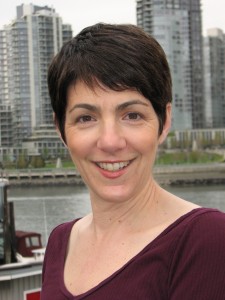 Hel­lo! I'm Caro­lyn B. Hel­ler. I'm a tra­vel wri­ter, 这本书的作者, 在加拿大生活, and crea­tor of the Living Abroad in Cana­da website.
I'm an Ame­ri­can – I was born in Penn­syl­va­nia, grew up in India­na, went to col­lege in Rhode Island, and lived for many years in Bos­ton – and in 2003, I moved to Cana­da with my hus­band and daugh­ters. My fami­ly and I now hold dual U.S.-Canadian citizenship.
I've tra­ve­led to near­ly 40 coun­tries on six conti­nents, and I write about tra­vel, 食品, 和文化 for gui­de­books, maga­zines, news­pa­pers, and online publi­ca­tions. 我的最新著作是 Moon Onta­rio, a tra­vel guide that's packed with infor­ma­tion about the pro­vince of Onta­rio. 点击这里了解更多 about my wri­ting and my tra­vels.
Why did I write 在加拿大生活 and create this web­site? Because when my fami­ly and I moved to Cana­da, we were conti­nual­ly sur­pri­sed by all the things we didn't know !
I hope you'll find the infor­ma­tion here at www.livingabroadincanada.com and in the book useful.
Enjoy your explo­ra­tions, å'Œ wel­come to Cana­da !