Tahanan » Pabahay, Trabaho, & Pera
Bagong Mga Mapaggagamitan para sa Immigrant mga negosyante sa Canada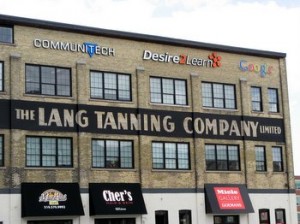 The­re's been lots of good news for Cana­dian entre­pre­neurs, par­ti­cu­lar­ly for immi­grants and poten­tial immi­grants who want to start busi­nesses in Cana­da or work in the coun­try's tech­no­lo­gy sector.
But immi­gra­tion poli­cies are in flux, masyado, so you'll need to keep on top of the changes.
Here's a round-up of some recent news:
In a dis­patch from the World Congress on Infor­ma­tion Tech­no­logat, held recent­ly in Mon­treal, Tech­Vibes quo­ted a num­ber of entre­pre­neurs who believe that Cana­da is an ama­zing place to launch a star­tup. « There are chal­lenges to buil­ding com­pa­nies in Cana­da, » the article noted, « But those chal­lenges are no grea­ter than ones faced elsew­here in the world. »
This article, Cana­da Seeks to Attract Tech­no­lo­gy Pro­fes­sio­nals, from a Cana­da immi­gra­tion news­let­ter, reports on Cana­da's job mar­ket for tech­no­lo­gy and science pro­fes­sio­nals. At oo, it says that that mar­ket is good!
Ang Finan­cial Post reports on Cal­ga­ry's busi­ness culture and on why Cal­ga­ry is an entrepreneur's dream.
In Onta­rio, the Kit­che­ner-Water­loo region fos­ters a culture of star­tups.
Also in Onta­rio, seve­ral pro­grams are hel­ping match immi­grants with small busi­ness jobs. These pro­grams include:
For more infor­ma­tion about upco­ming immi­gra­tion changes that may affect poten­tial Cana­dian entre­pre­neurs, tingnan ang aming kamakailang post sa Cana­da's plans for a new « Star­tup Visa » for immi­grant entre­pre­neurs.
Water­loo, Onta­rio pho­to © Caro­lyn B. Heller